Regular payments for your customers
Accept payments automatically
Connect 4Bill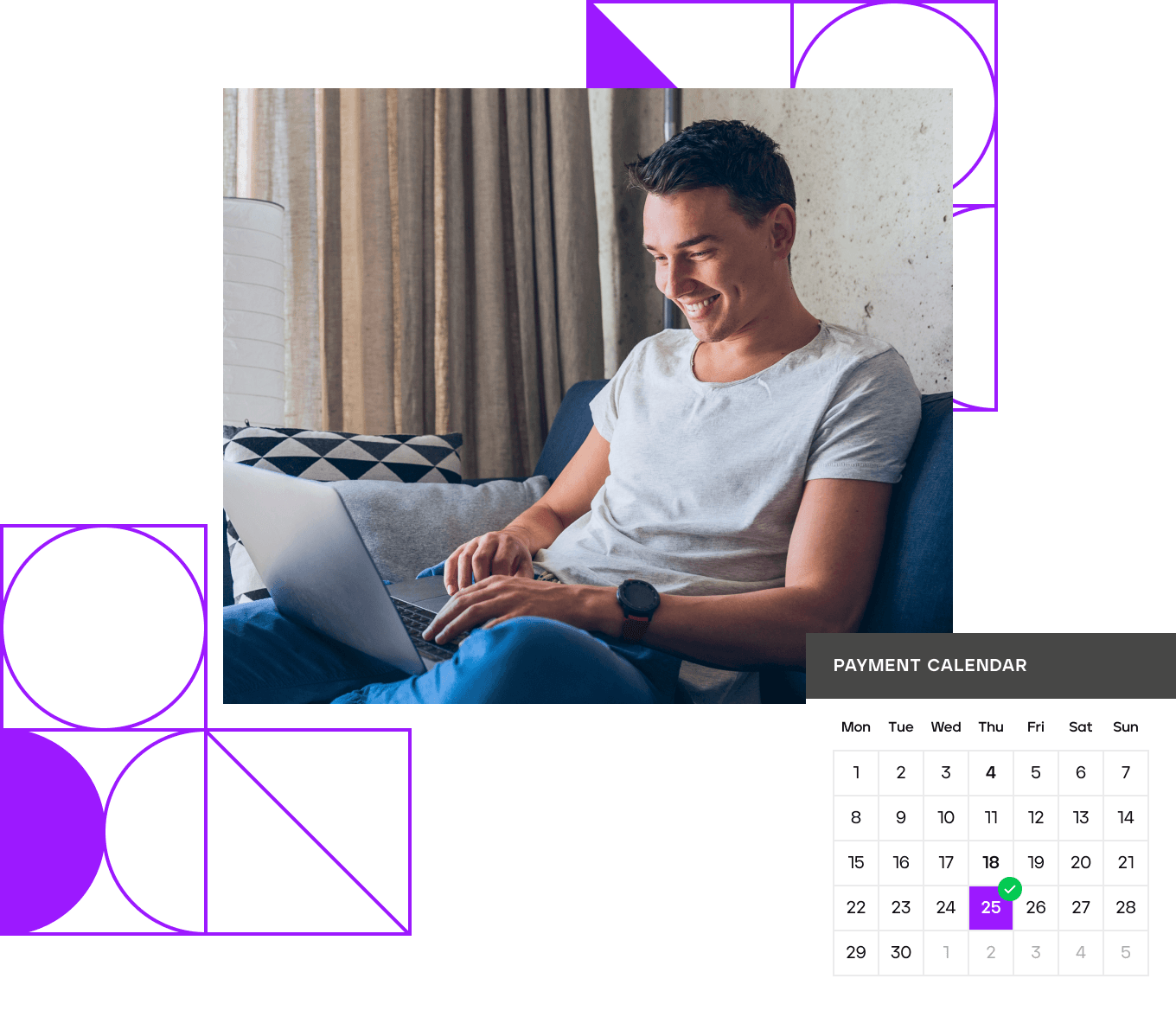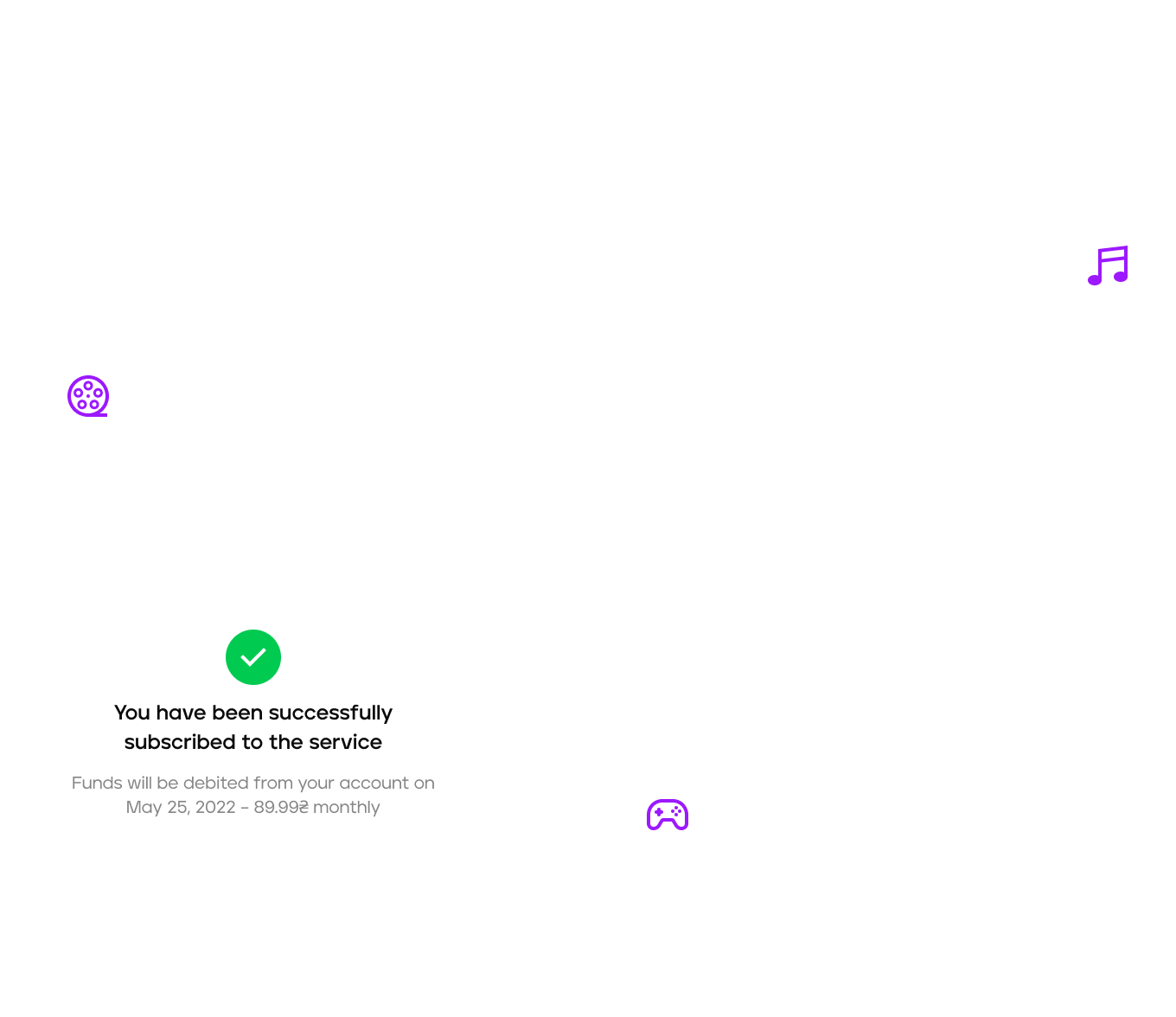 Detailed information
A subscription payment or a recurrent payment from
allows debiting fixed amounts from the customers'
cards on a regular basis. Moreover,
the payment schedule, the number of payments and detailed mechanics can be set up on your own.
How does it work?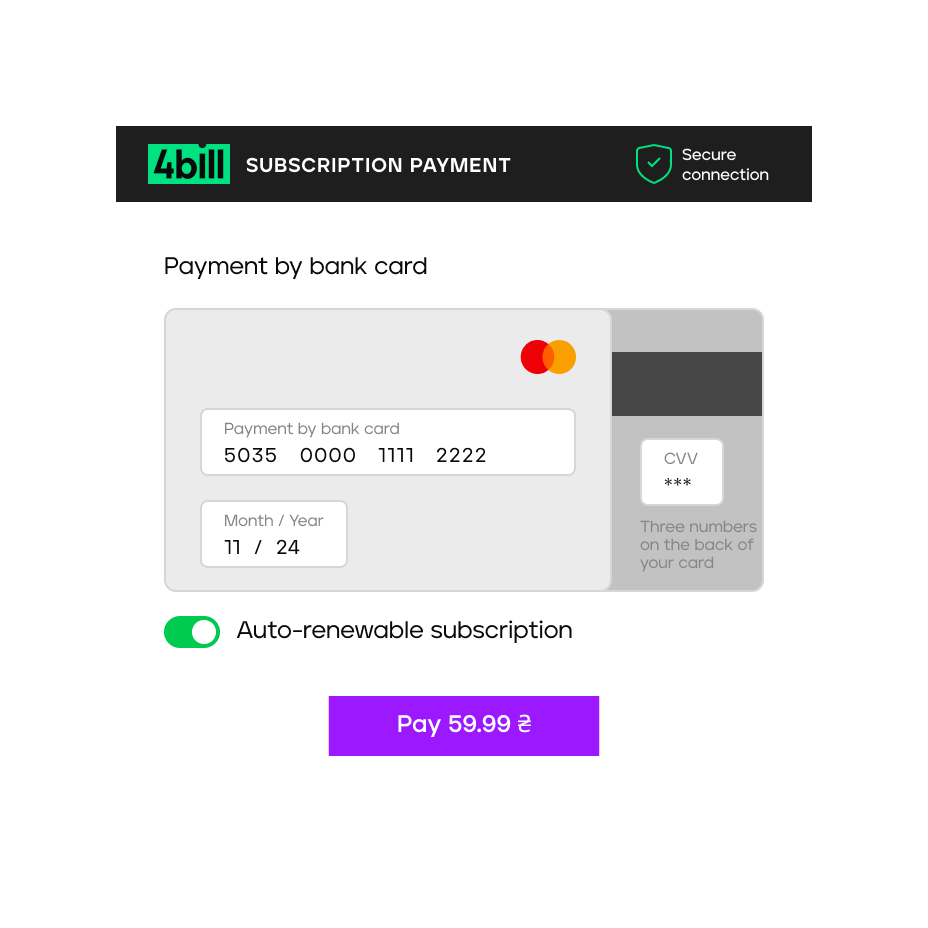 1.
The payment is effected the same way as during an ordinary purchase. When a service or a product, for instance, your application is selected, the customer is redirected to the payment page where he or she enters payment details.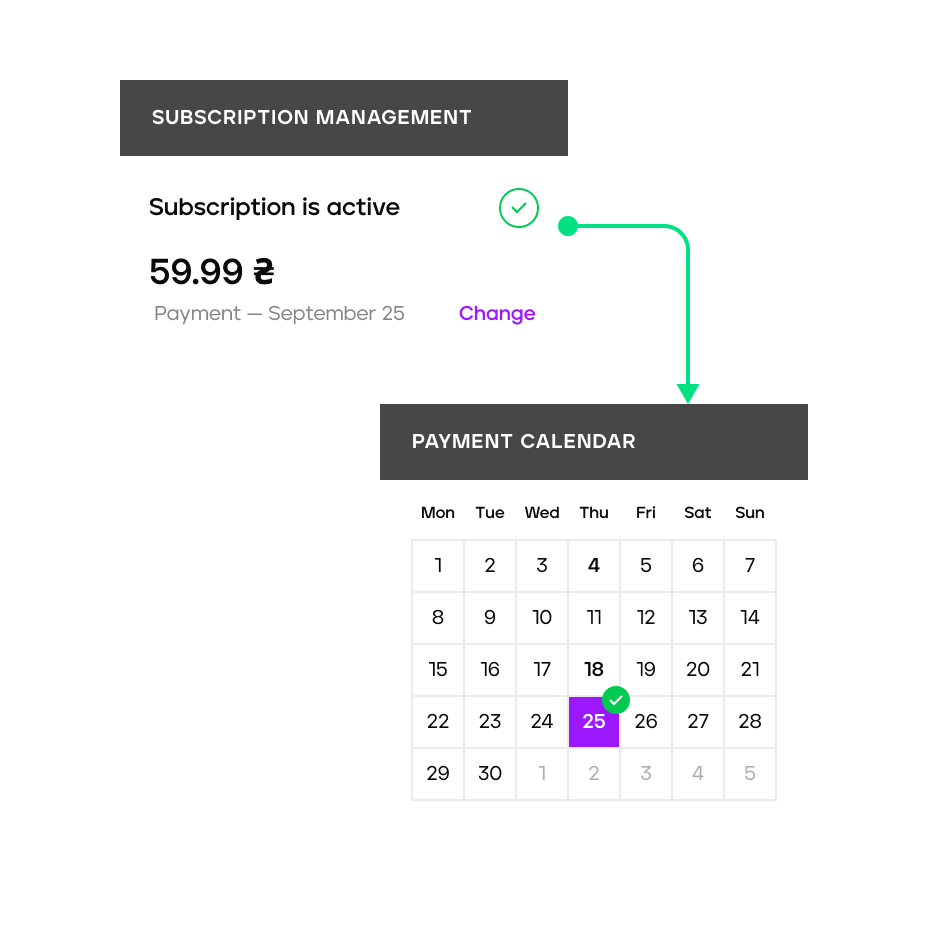 2.
Subject to your schedule, the fixed amount for using your service or product is debited from the customer with certain intervals.
3.
The customer can cancel the subscription any time. Then the next payment will not be debited automatically.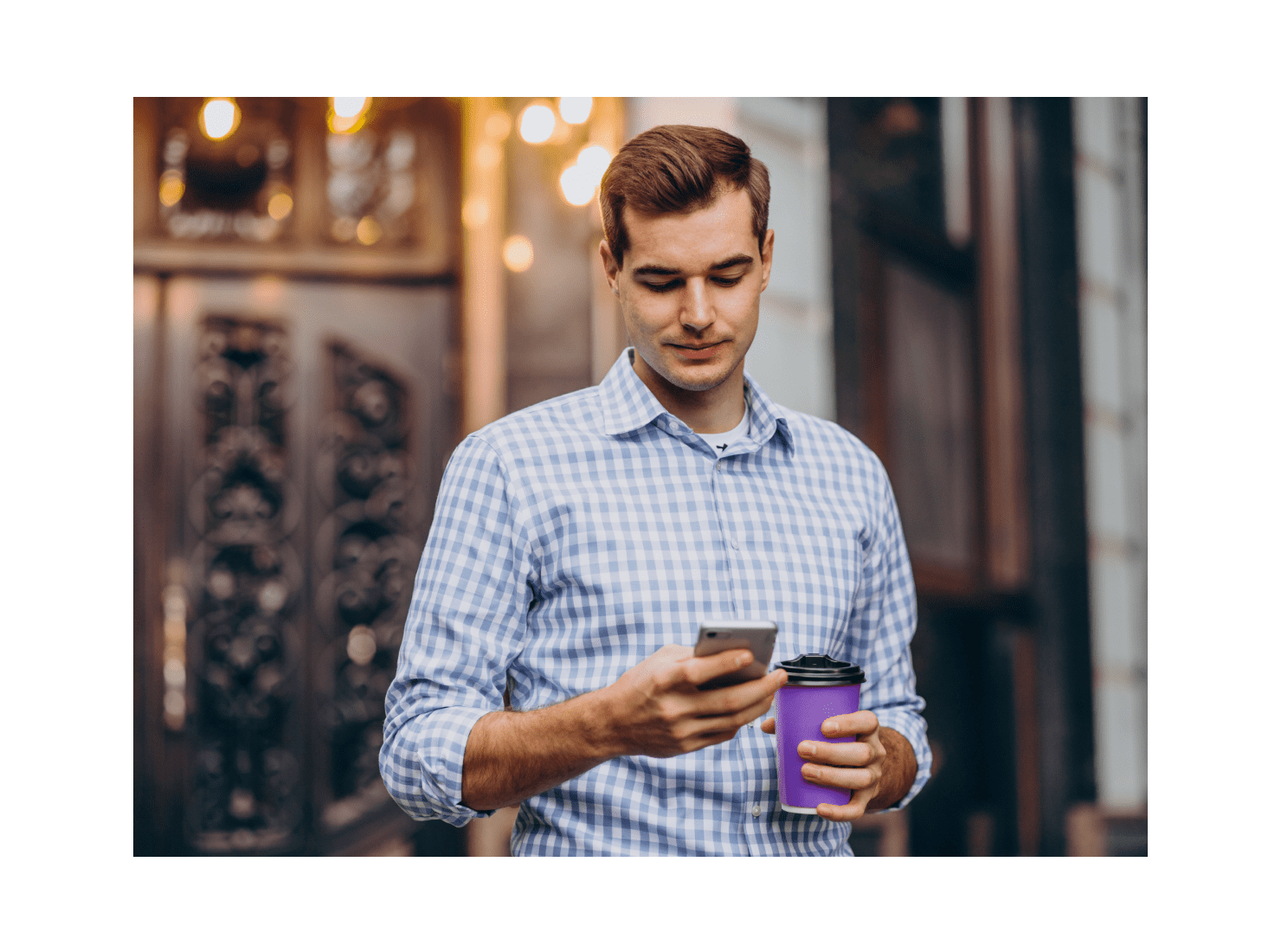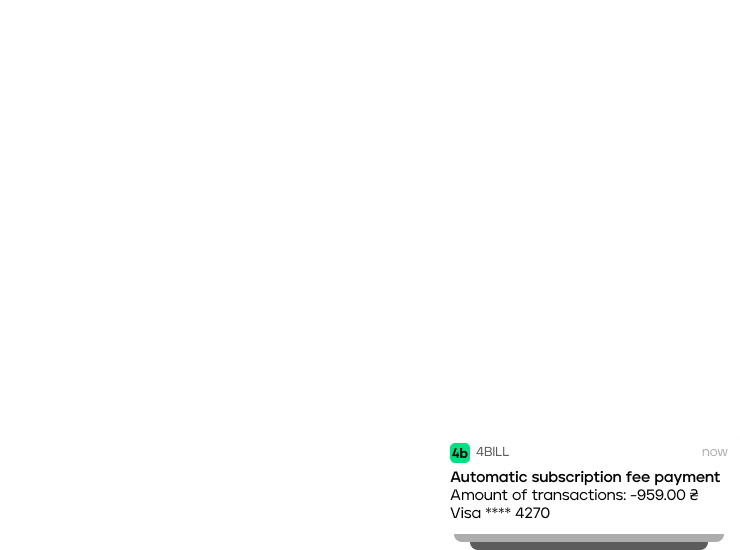 Saving time
The subscriber will not have to enter payment details, select the payment method and waste his or her time every time. Recurrent payments are automated.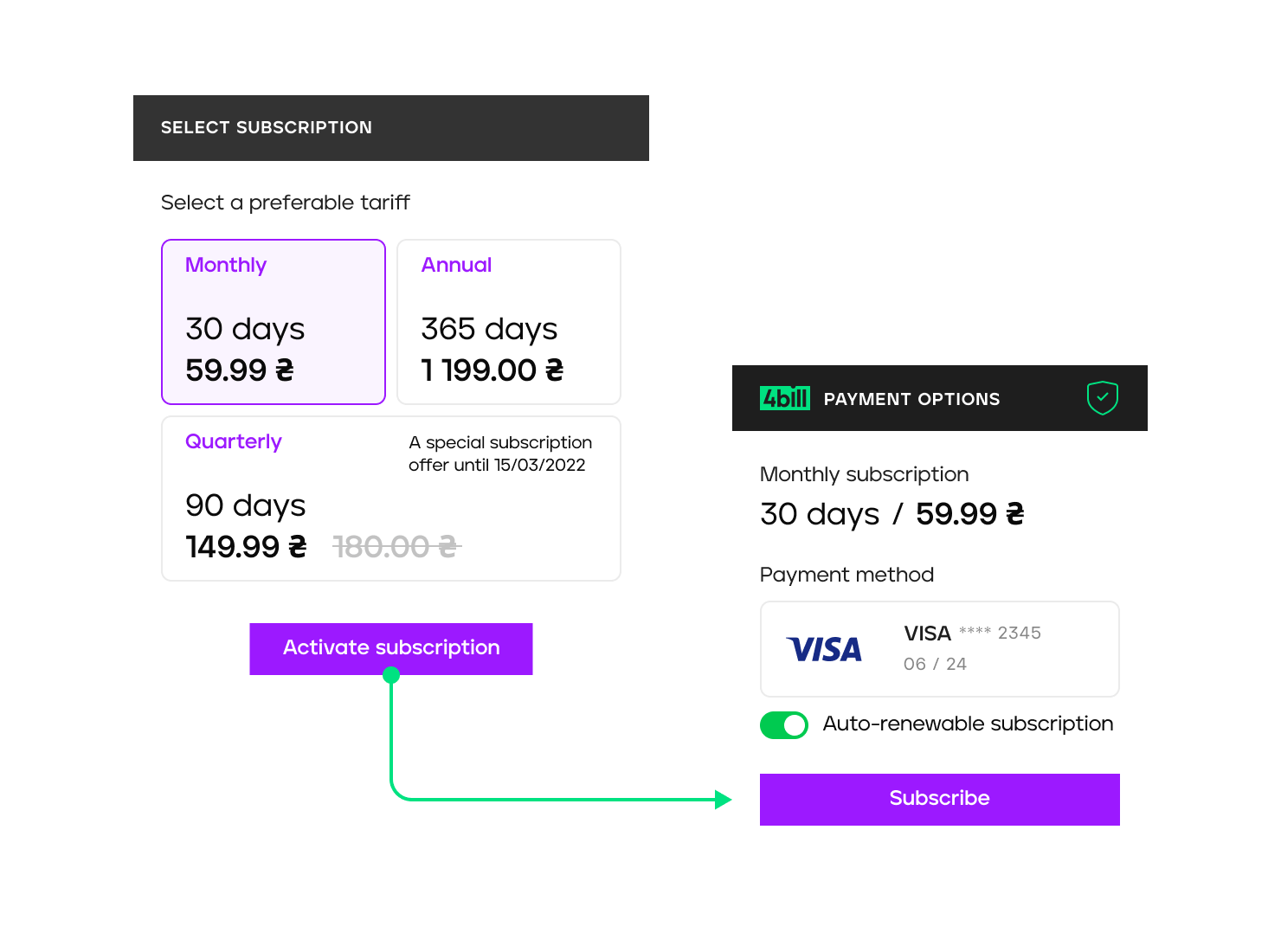 Your rules
You are free to decide on the business logic of your product. 4Bill allows setting up the payments the way you need.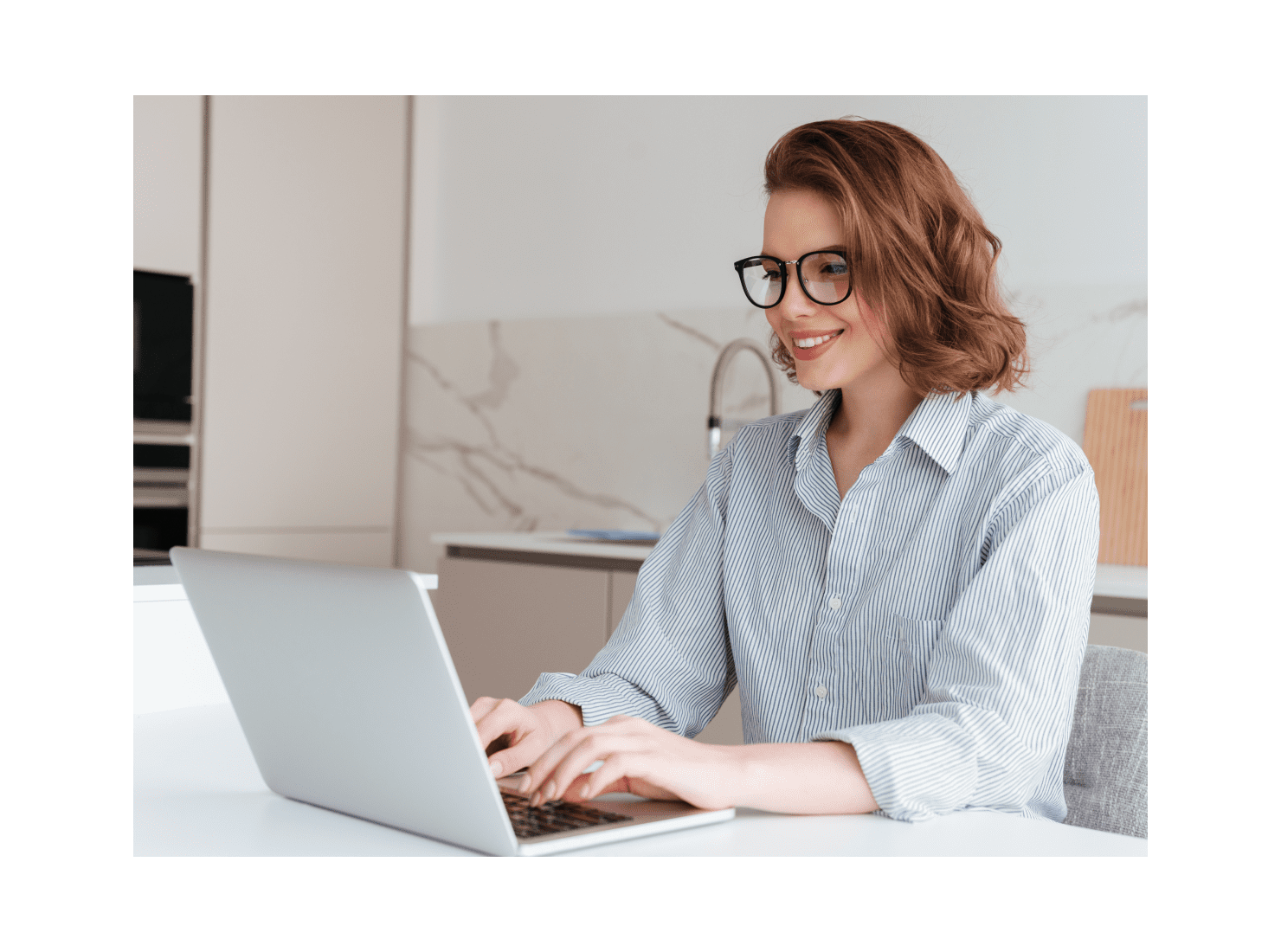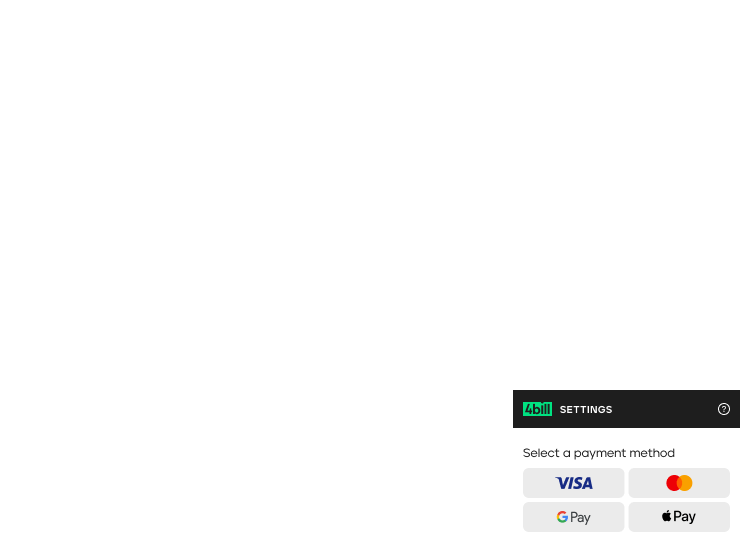 Supporting several plans
You can offer several options for regular debiting, i.e. different tariff plans to your customers. It is convenient for subscription services and SaaS businesses.
Connection request
We will answer your questions and help you figure out a variety of connection options for your business
Thank you for your request
Your application is accepted. We will contact you soon