Convenient payments in your online store
Bring your customer settlements to the new level
Connect 4bill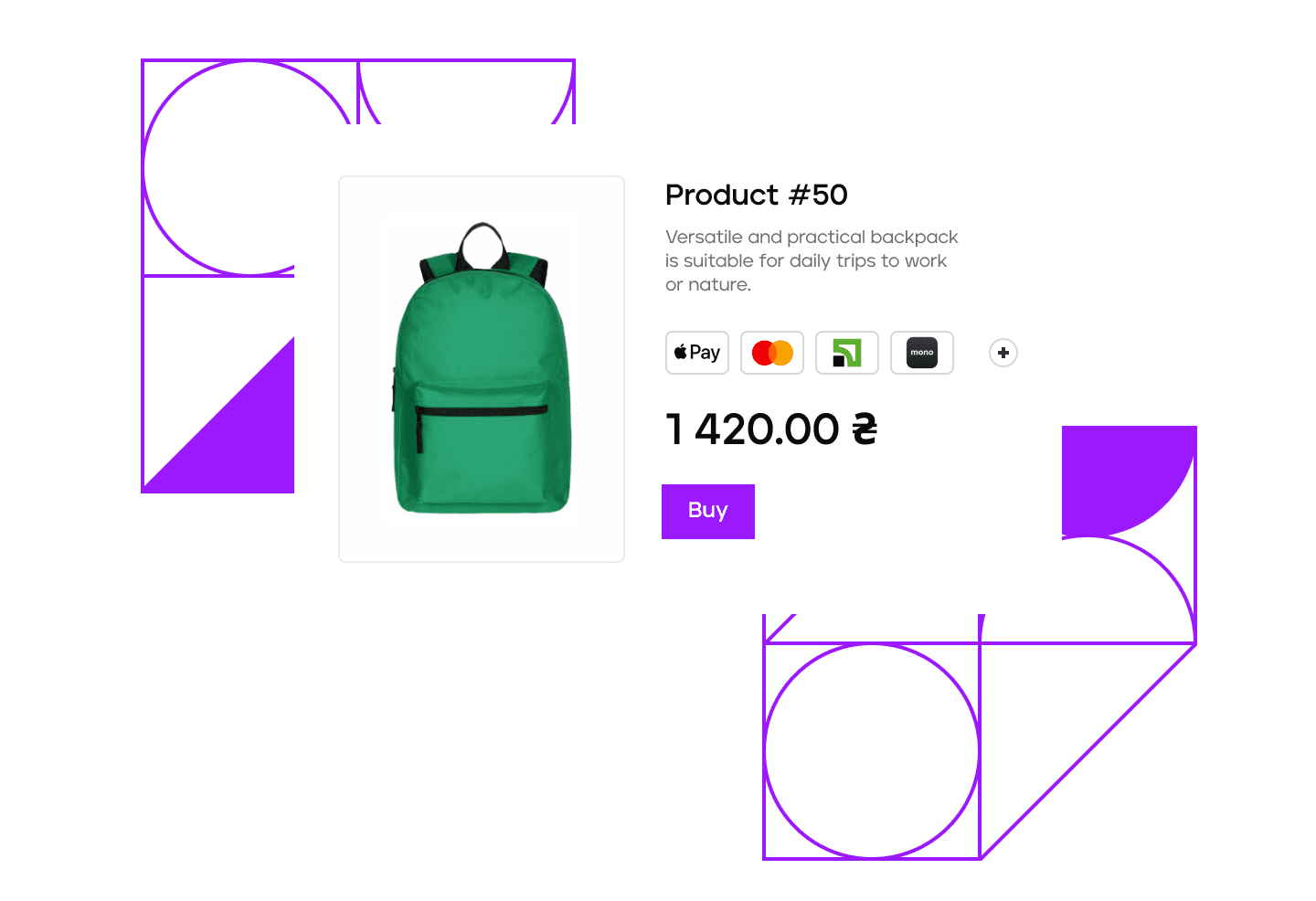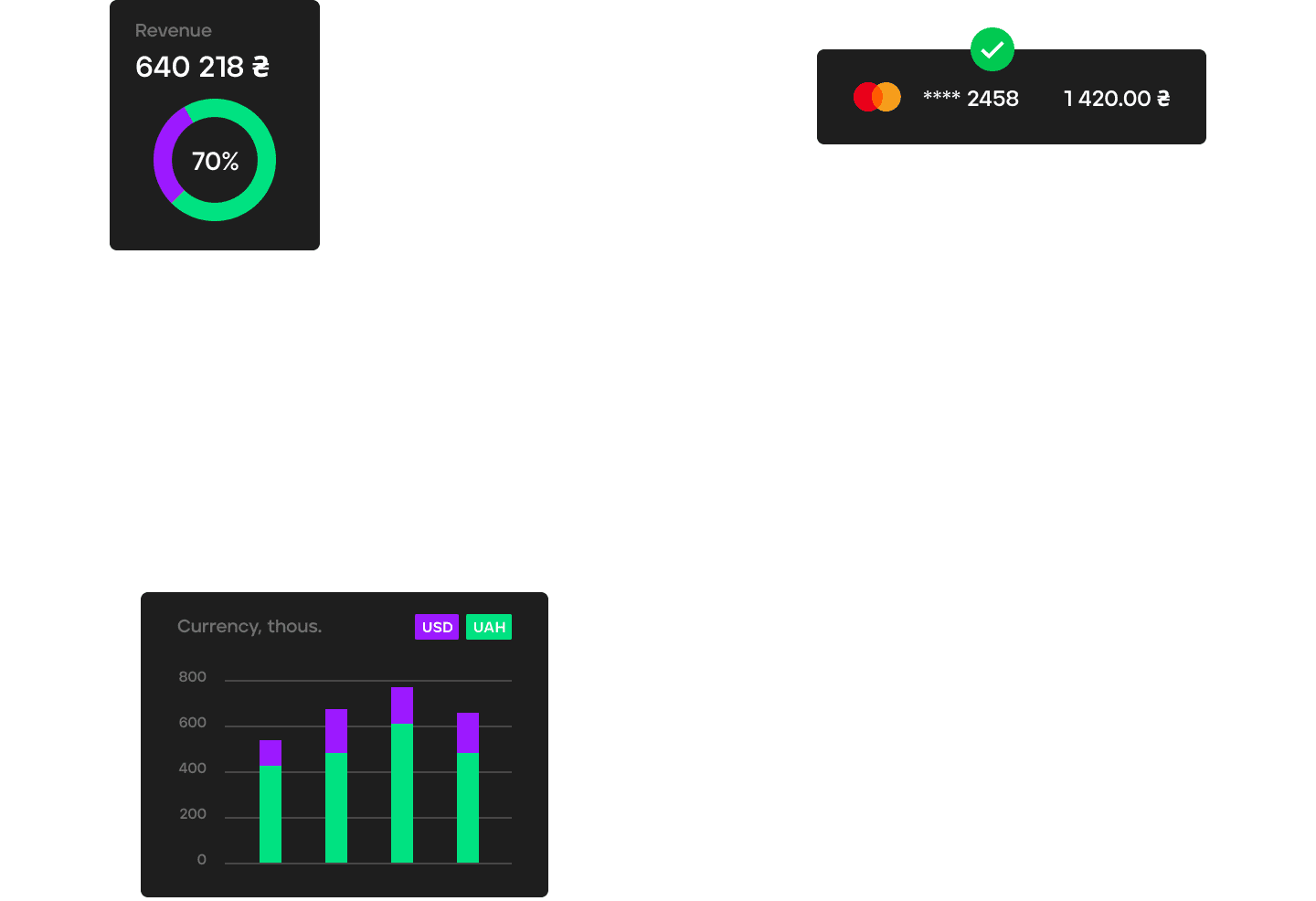 Detailed information
Offer your customers a new service level.
As the practical experience shows, the connection of
 online payment
to the online store has
 a positive impact upon its
 conversion.
Bring your customer settlements to the new level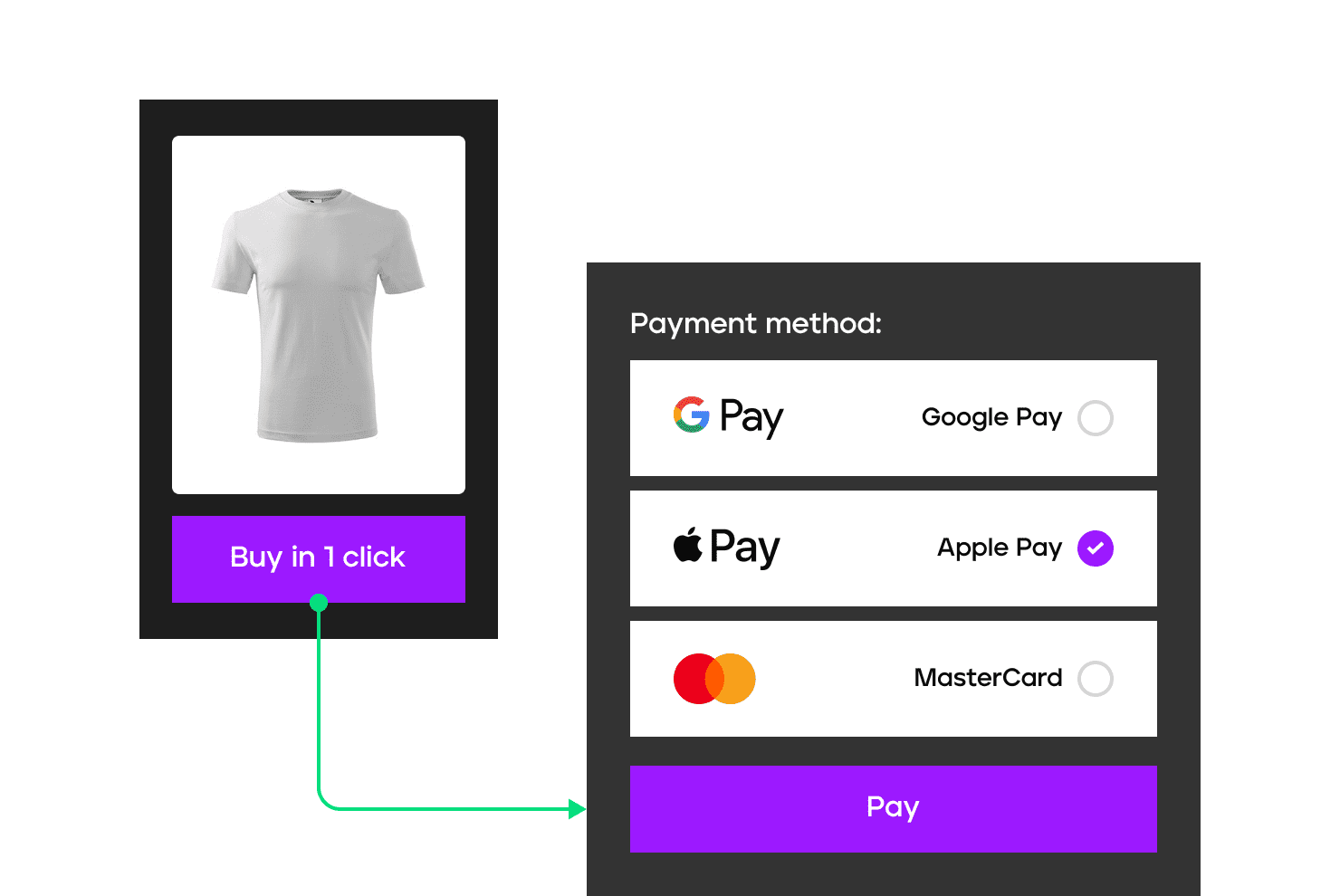 One-click purchases
4bill remembers user data after the first transaction. Then all the purchases are made with one click, by the method convenient for the user. Data are stored in accordance with the international security certificates.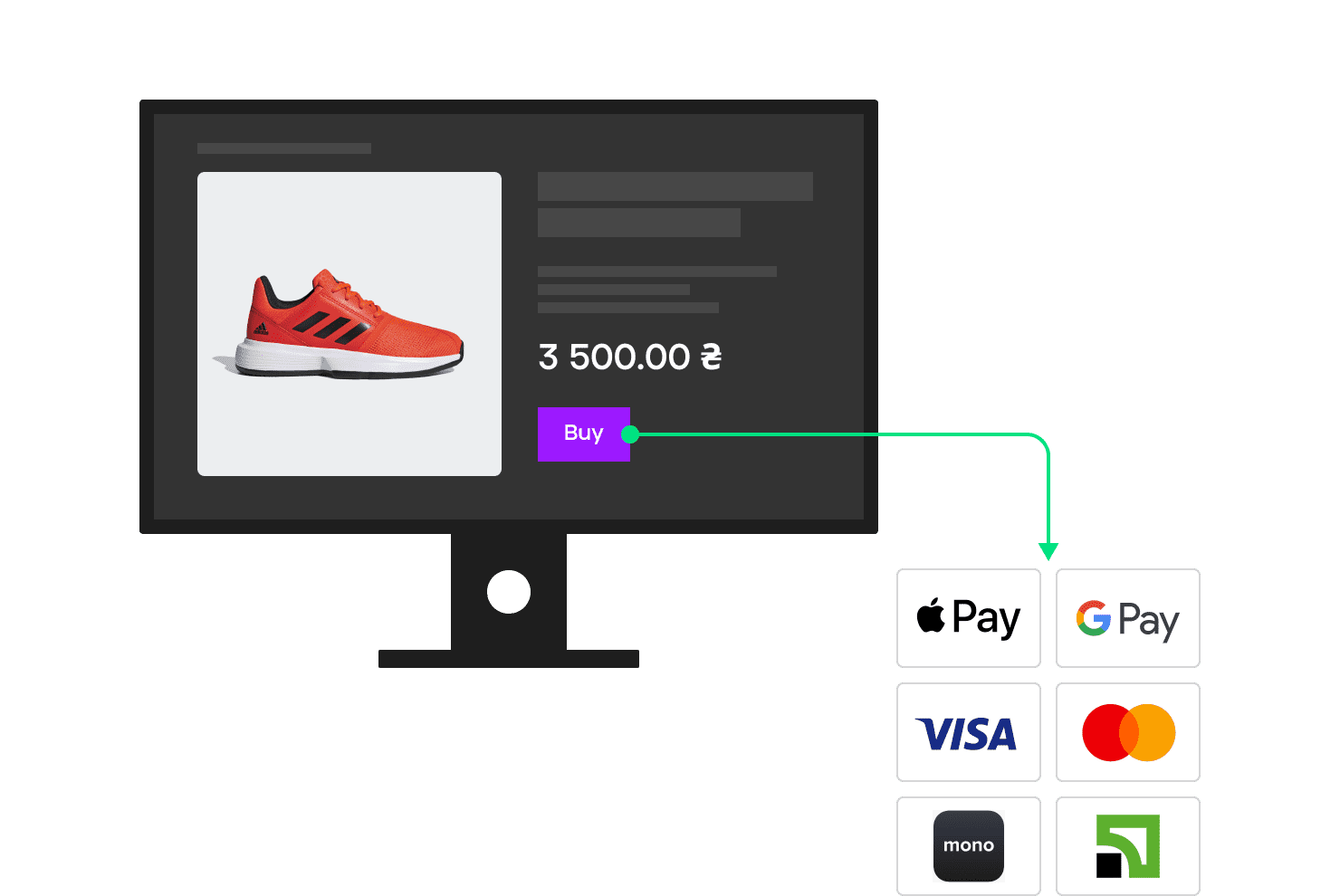 Variety of payments
Even the most basic payment page can be customised with your brand identity. Moreover, 4bill enables your customers to pay with by any popular method, including Apple and Google Pay, and by means of instant payment by instalments from Monobank or Privatbank.
Need help or expert advice?
Contact us, we will solve your issue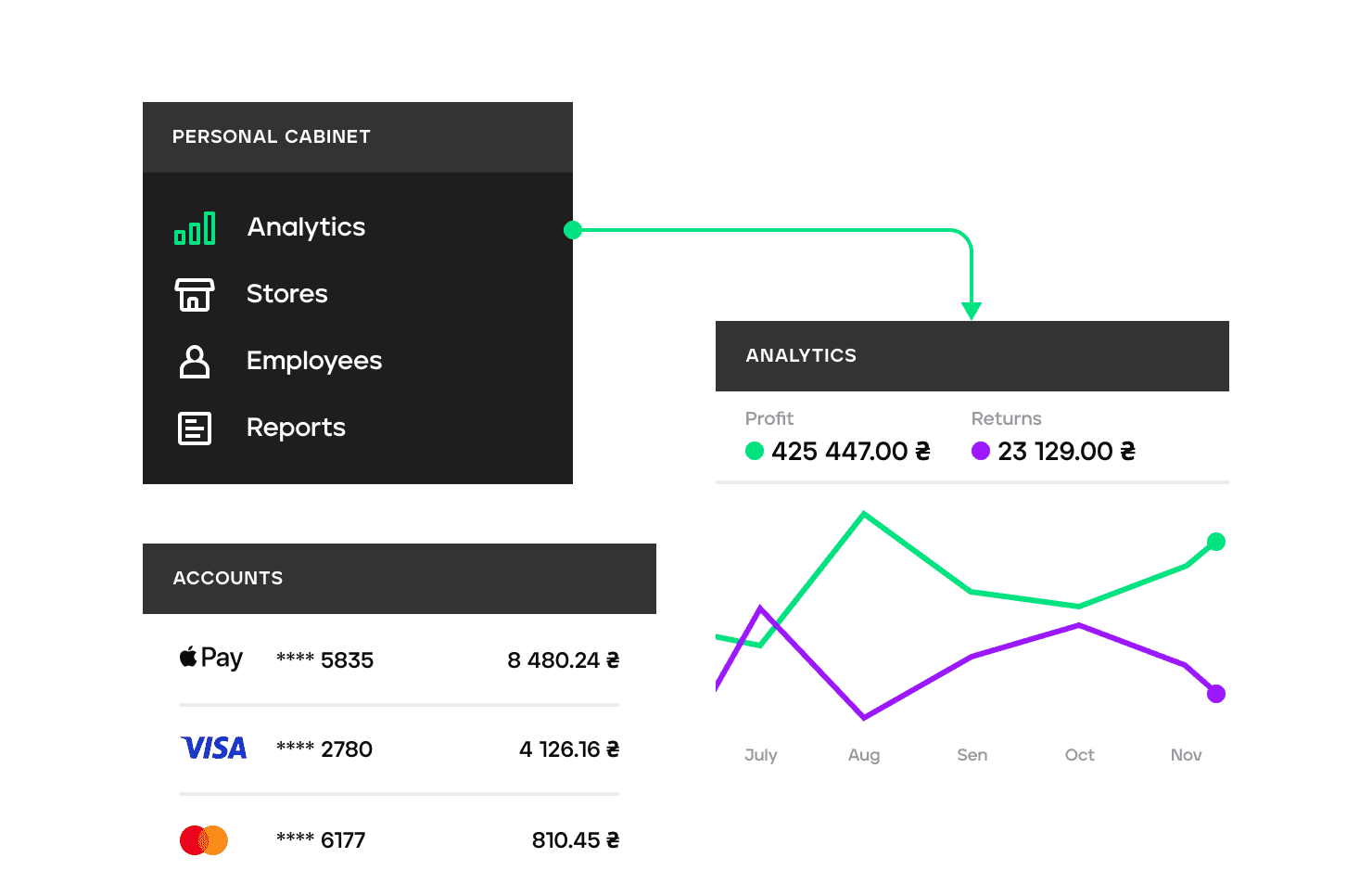 Everything you need at your fingertips
Your merchant account allows you to manage the payment traffic, analyse payments, set up notifications and roles of the team. We also enable tracing all the transactions in real-time via 4bill Telegram bot.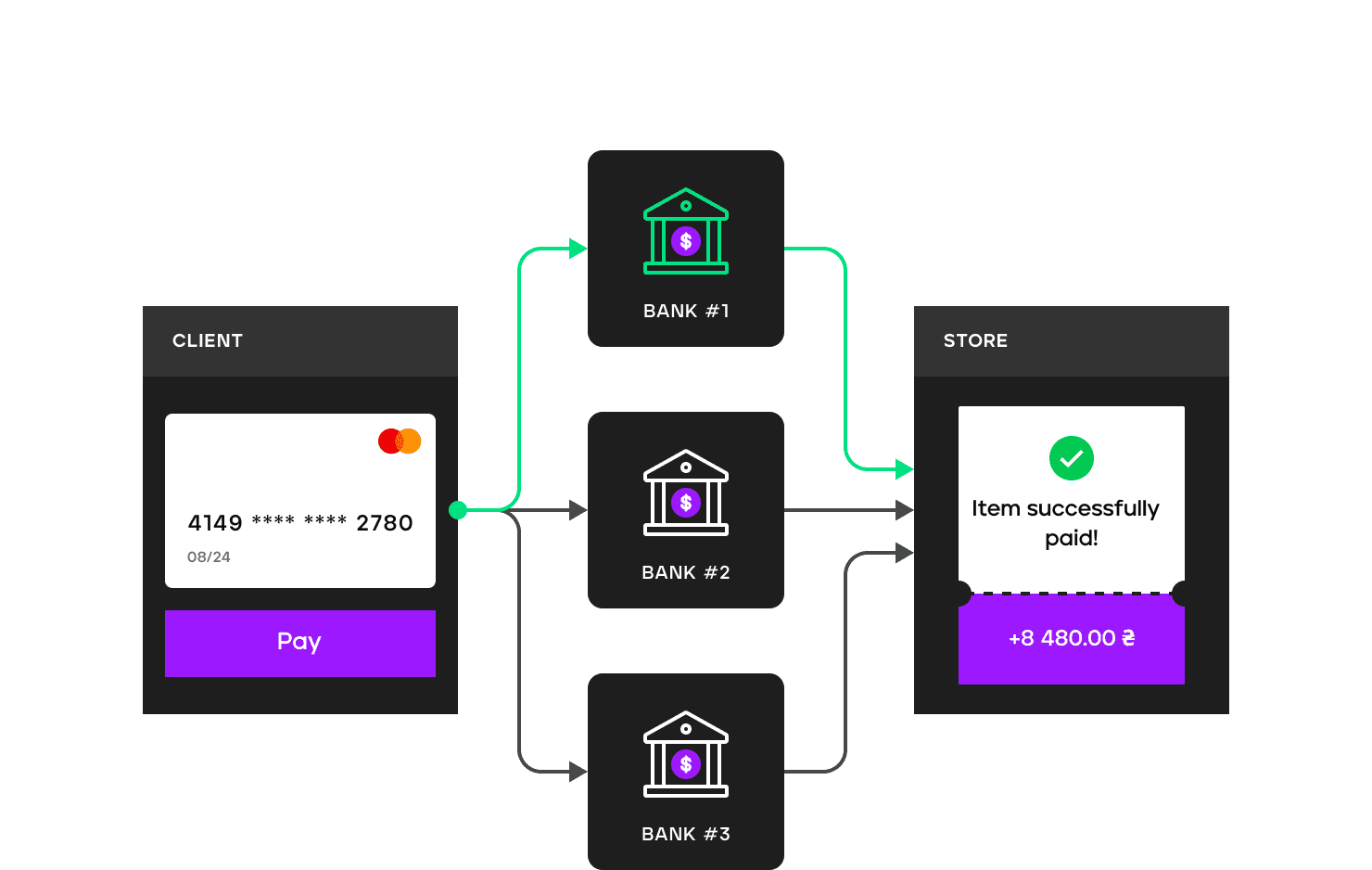 Payment routing
4bill processing system optimises the traffic of payments from your customers automatically. It means that we choose the most favourable route for the flow of your money and facilitate the completion of the payment even if the customer's bank cannot process it at the moment.
Connection request
We will answer your questions and help you figure out a variety of connection options for your business
Thank you for your request
Your application is accepted. We will contact you soon