Payments for your application
Find out more about 4bill functions for your application
Submit a request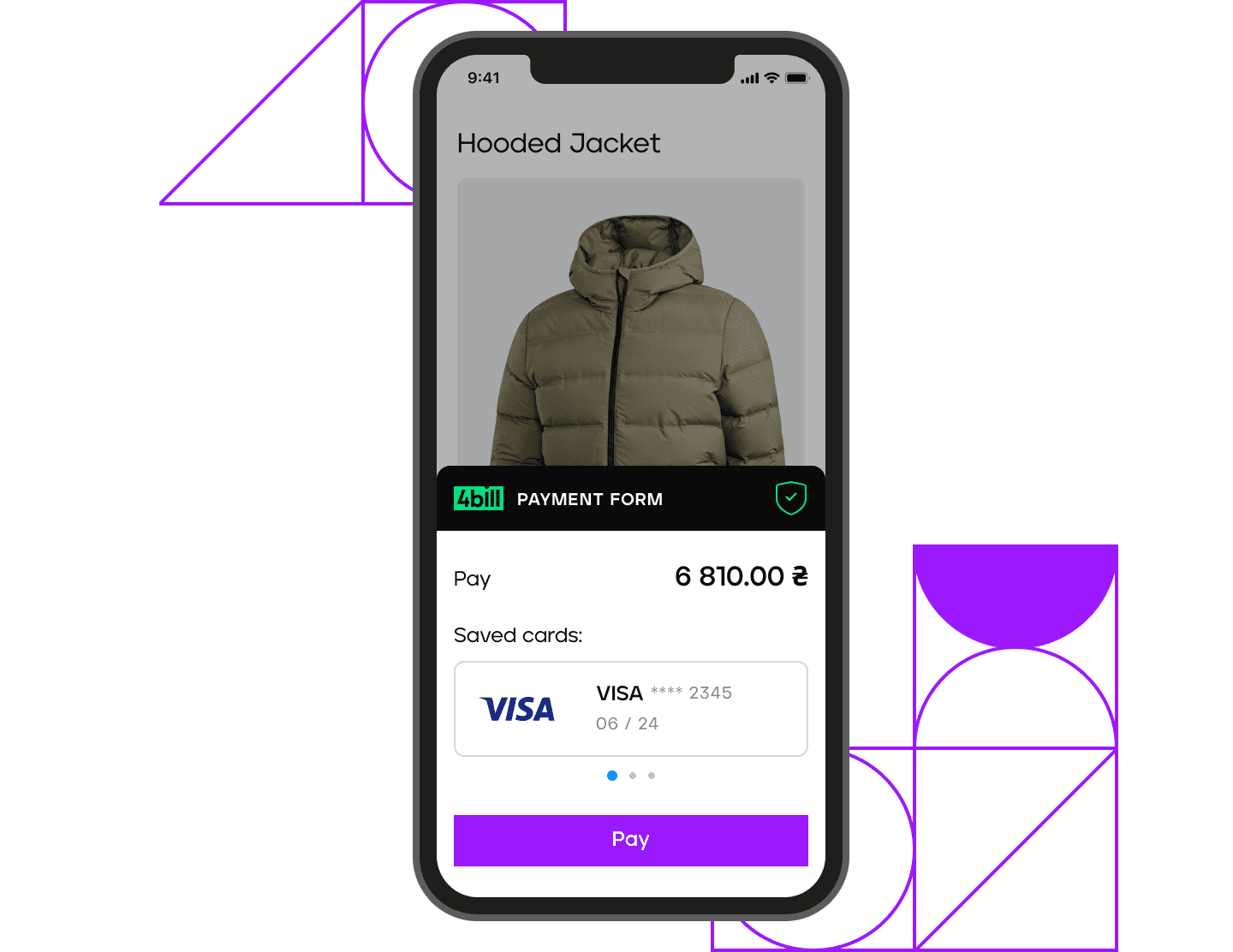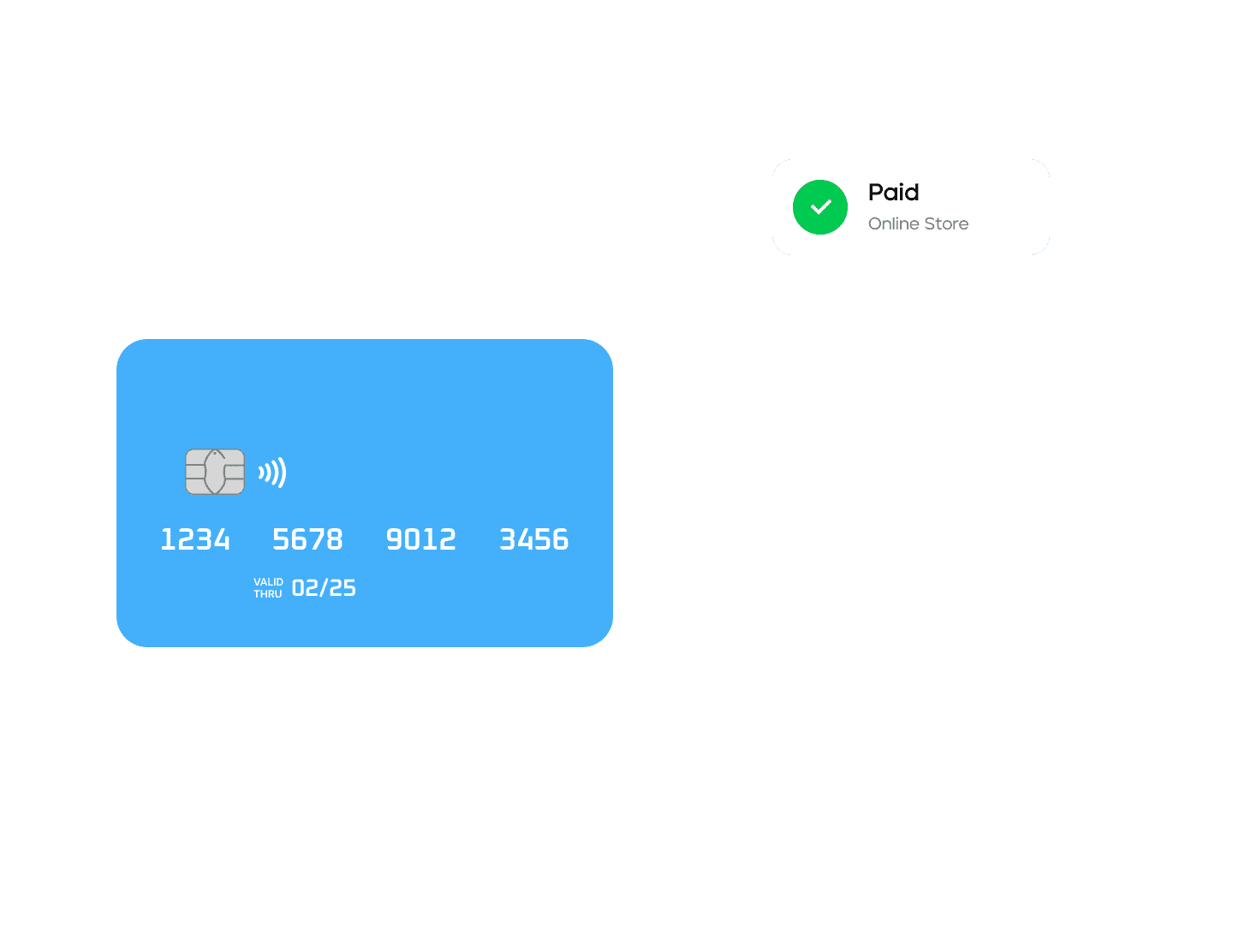 Detailed information
Our
 SDK will help you easily 
 integrate the acceptance of online payments directly into the interface of your iOS or 
 Android mobile application. Accept one-time or regular payments from your customers.
How does it work?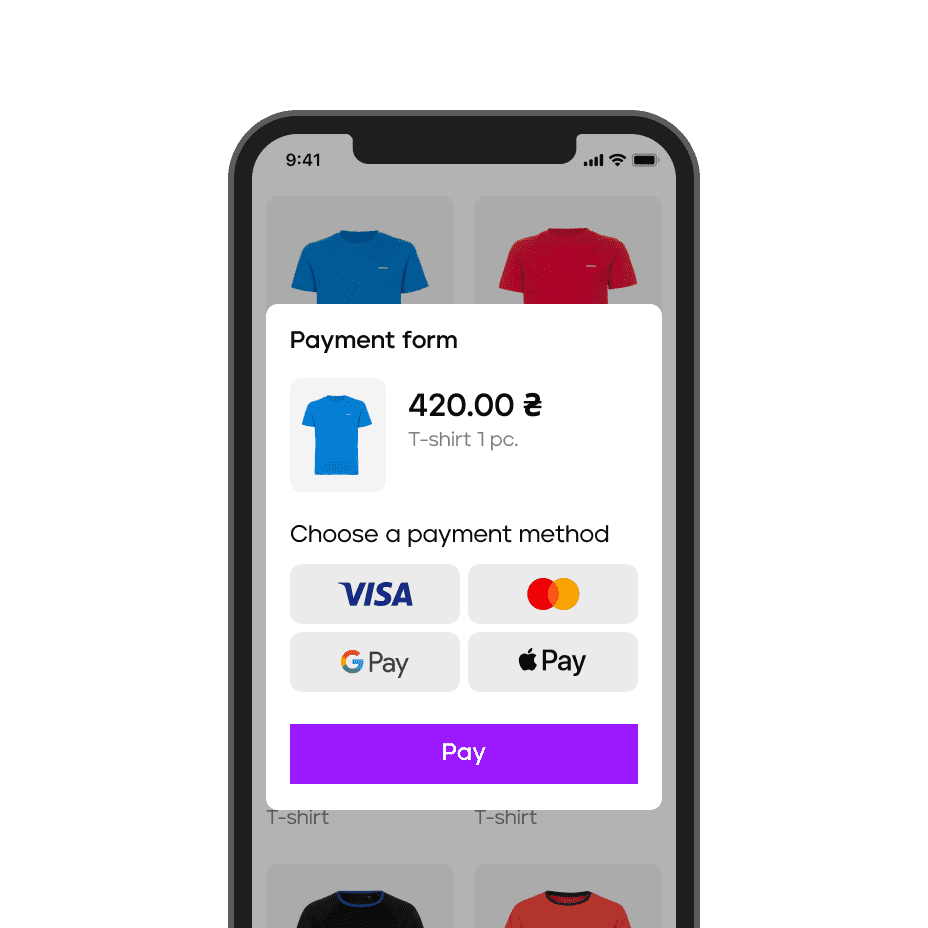 1.
When making a purchase, the user is forwarded to the payment page in your application.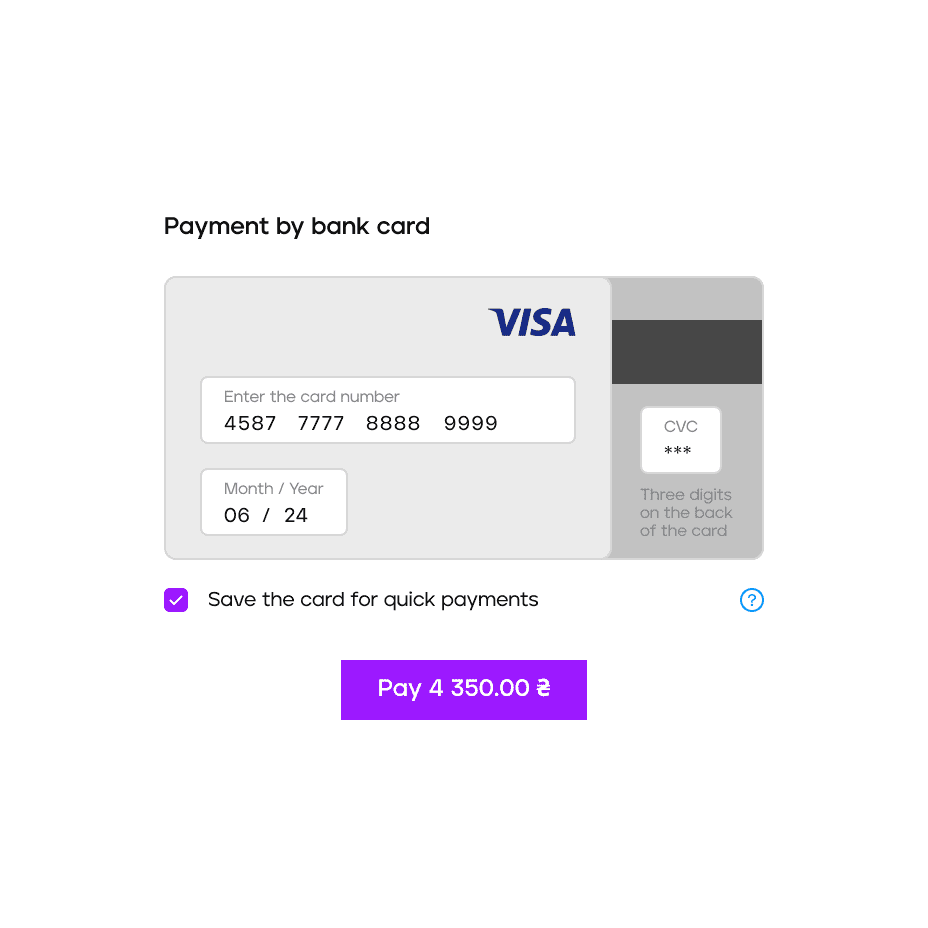 2.
The customer can pay with the card registered with the application or fill in payment details during the purchase.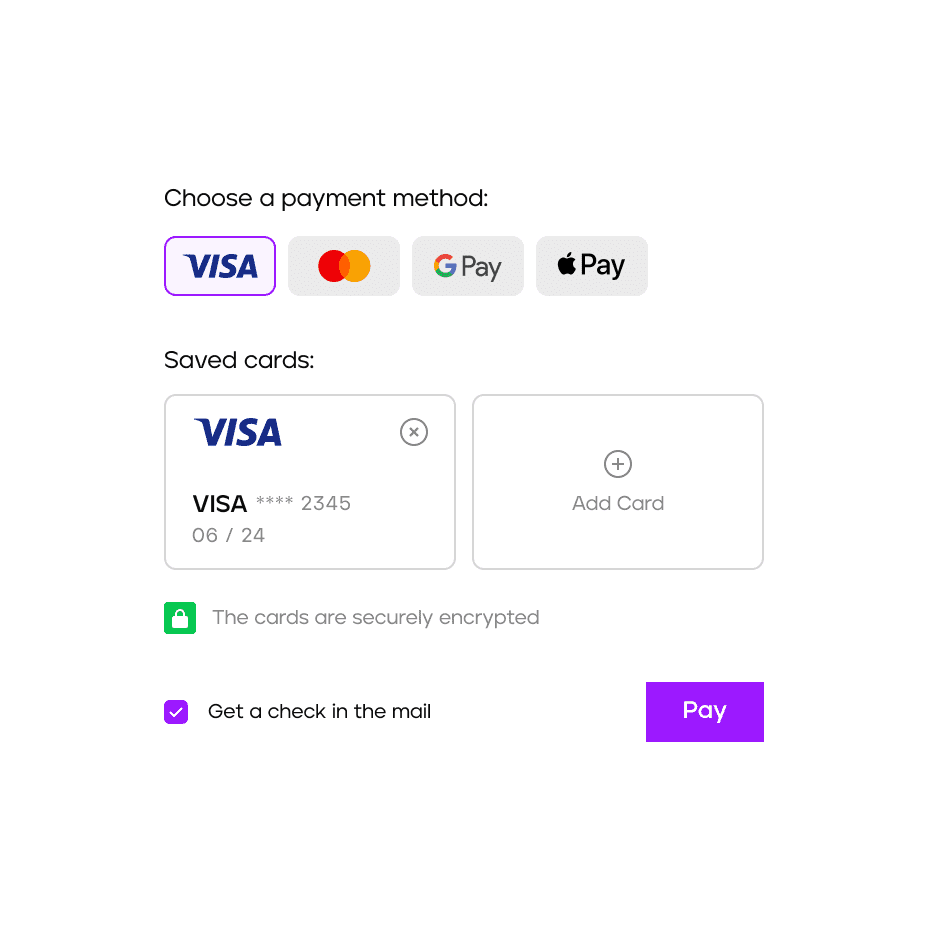 3.
The next purchase can be made with the card saved, in one click, or with the new one.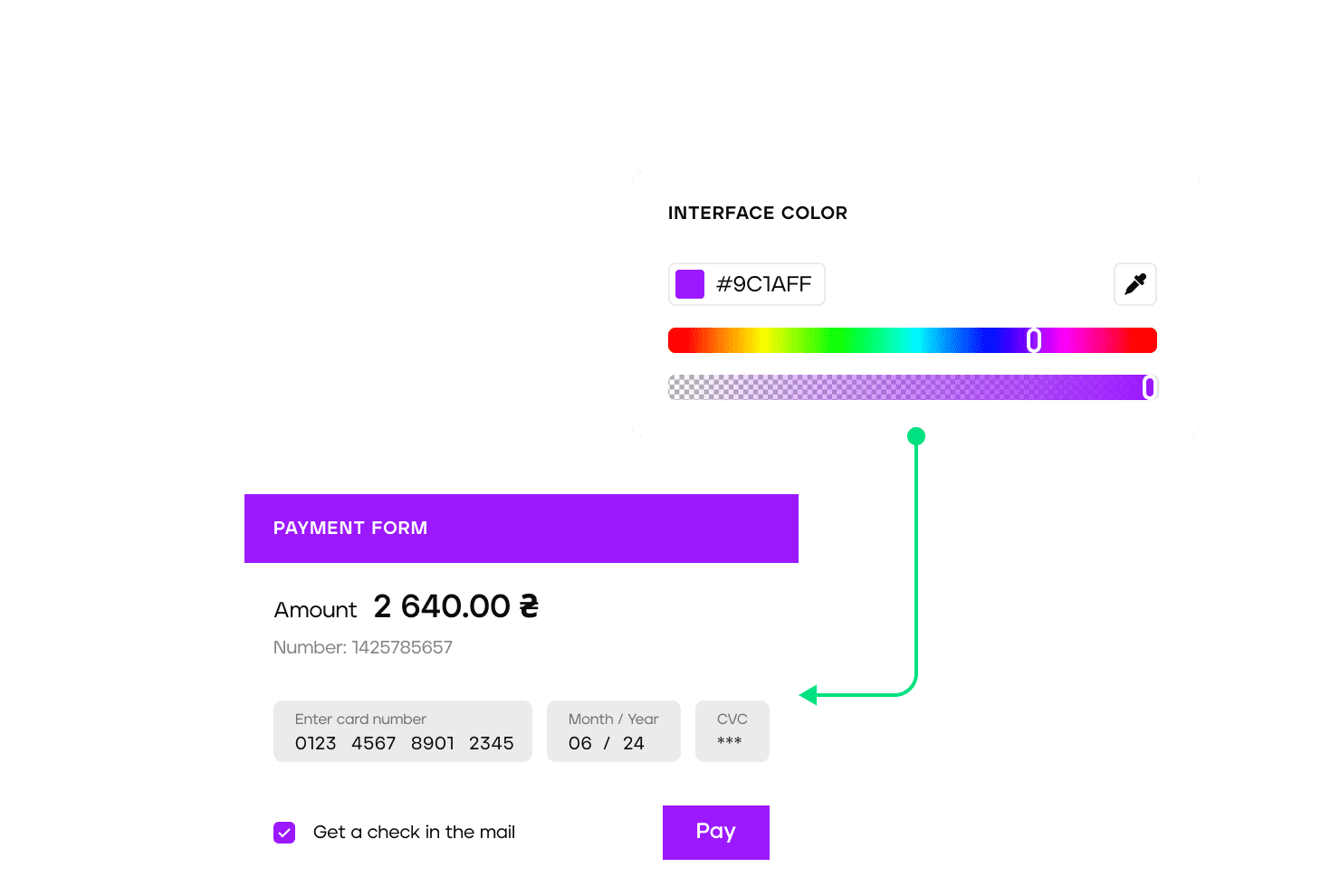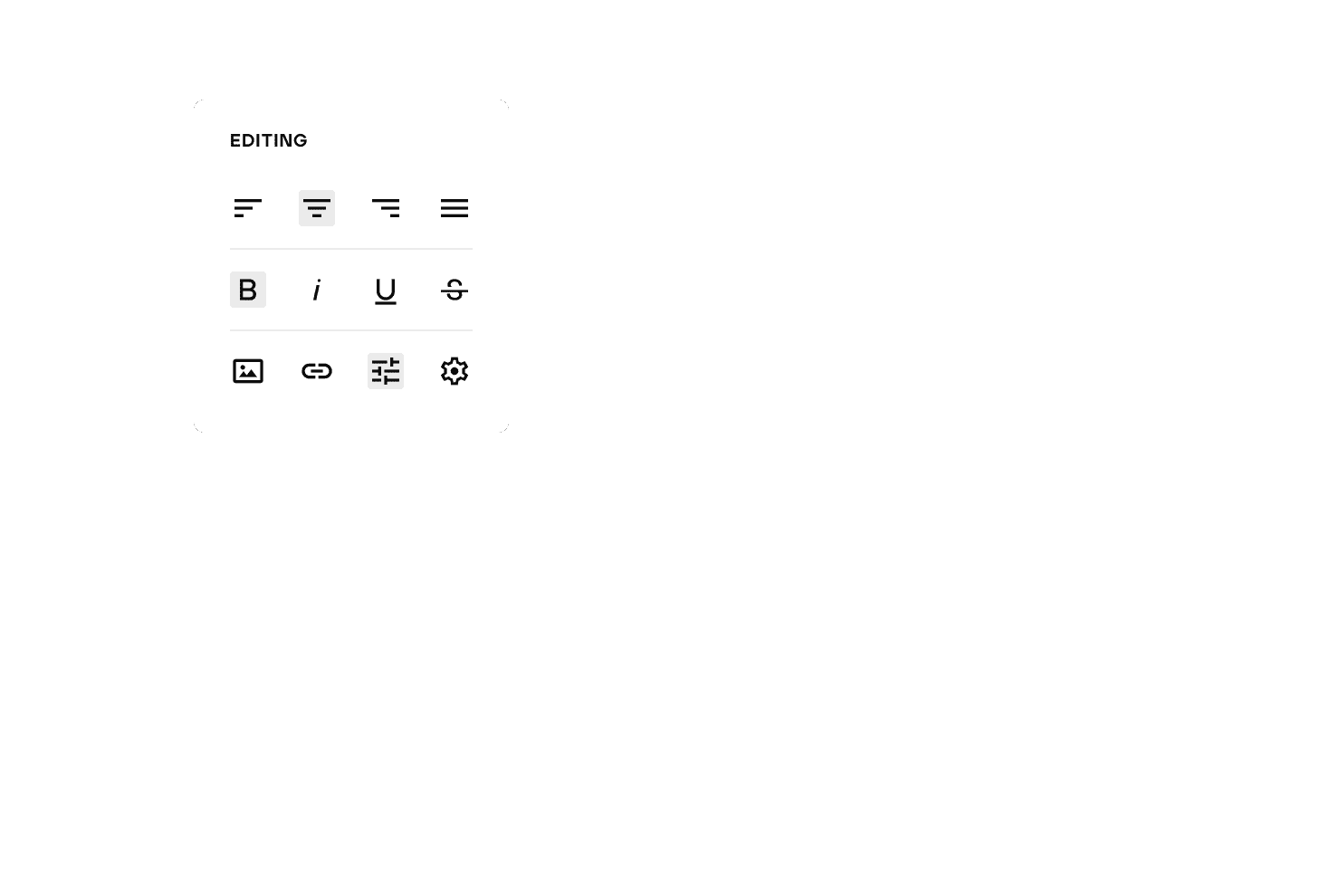 Payments with your brand identity
4bill enables you to customise the payment page so that it will be an organic extension to your application design. Thus, you do not disrupt the UX of the product and increase your customers' trust.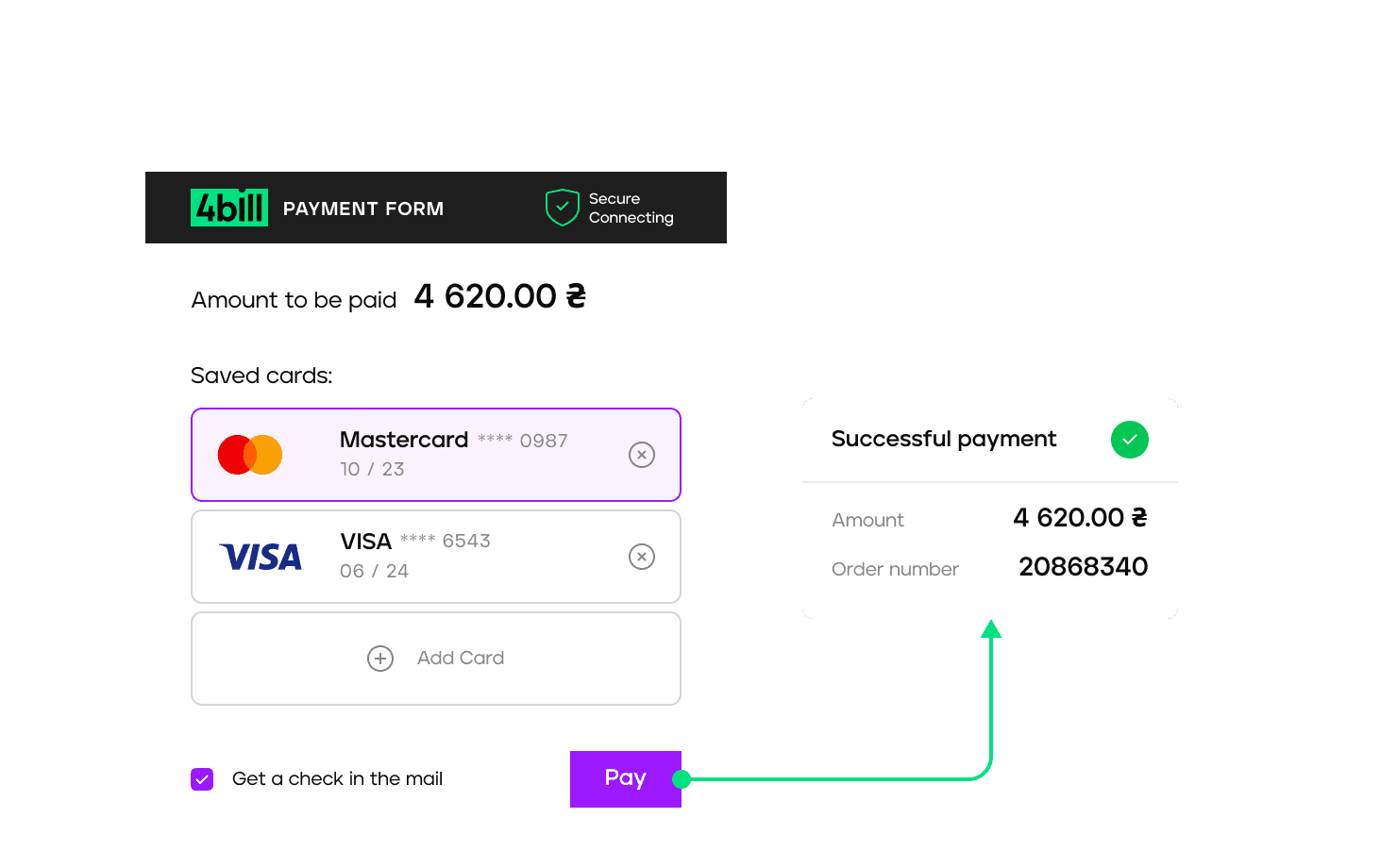 One click to pay
Tokenization of your customers' card details lets them pay for next purchases with one tap. Our experience shows that convenience increases conversion and makes customers return.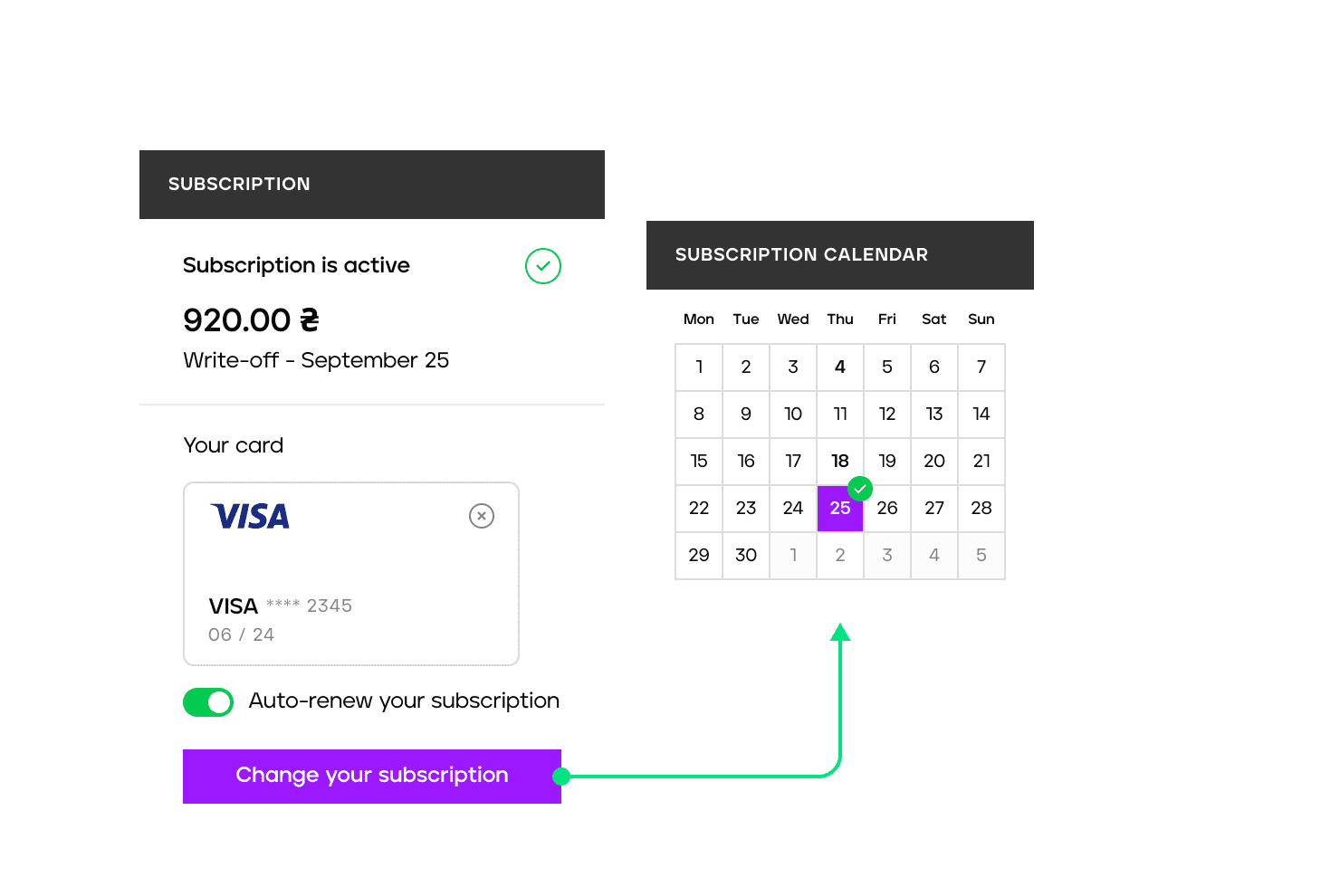 Regular payments
If your application uses a subscription model, the debiting period, the free period and other important parameters can be set up in 4bill personal account.
Connection request
We will answer your questions and help you figure out a variety of connection options for your business
Thank you for your request
Your application is accepted. We will contact you soon