Credit payments to several payees
Distribute the funds at your discretion owing to payment splitting by 4Bill
Connect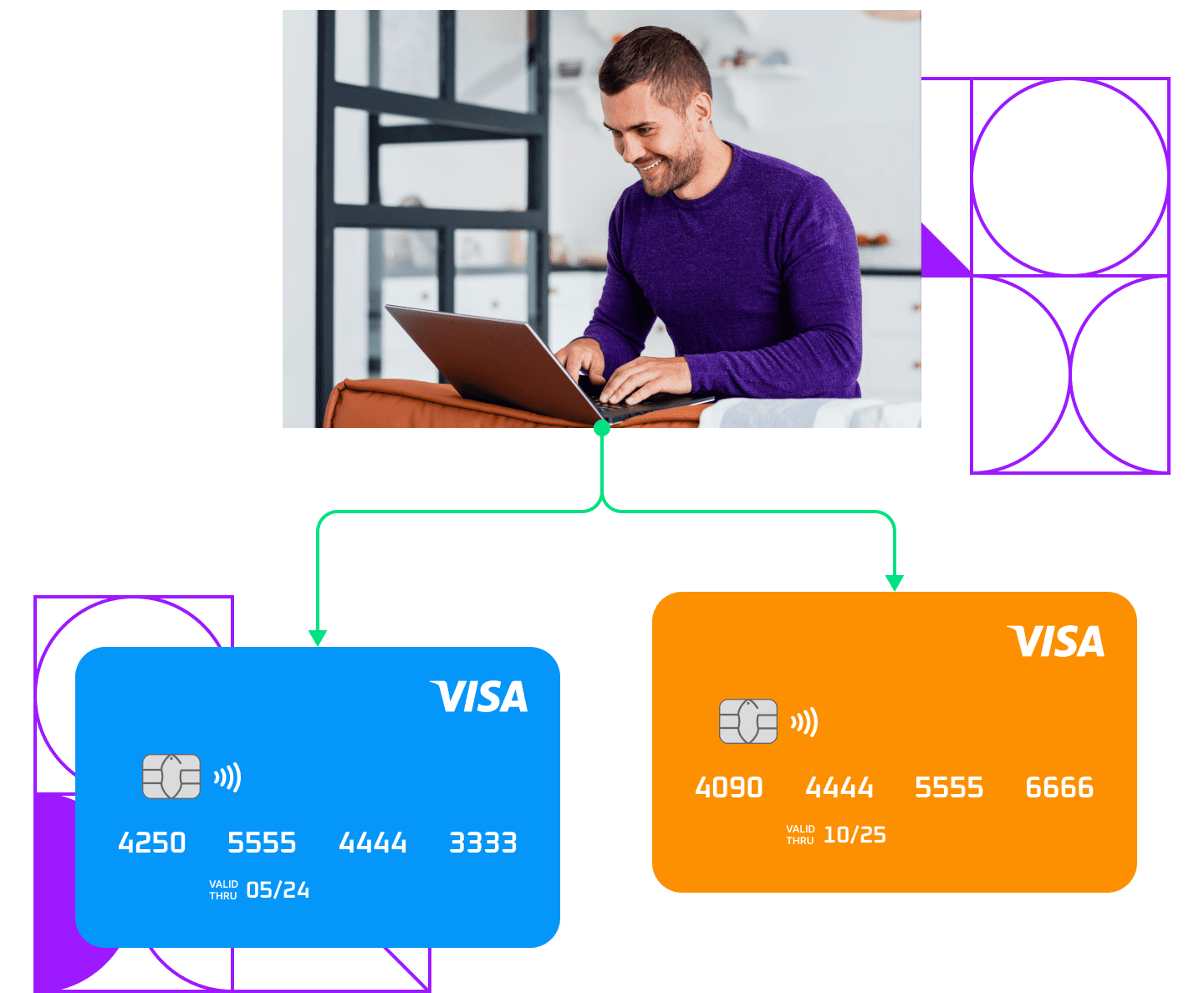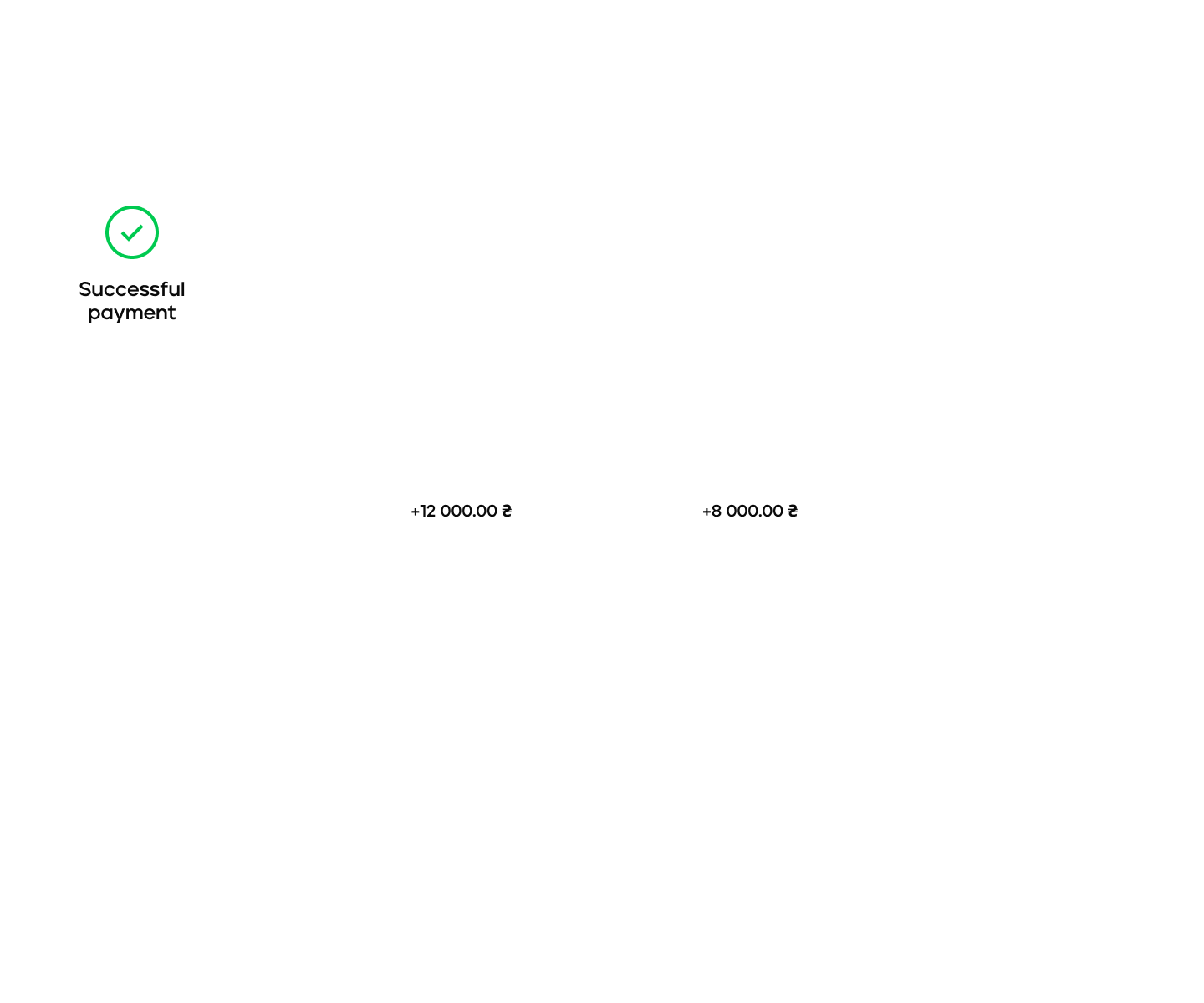 Detailed information
Payment splitting enables automated
distribution of the funds
received to several accounts at once. For instance, to transfer some of the funds to your contracting
parties or partners.
How does it work?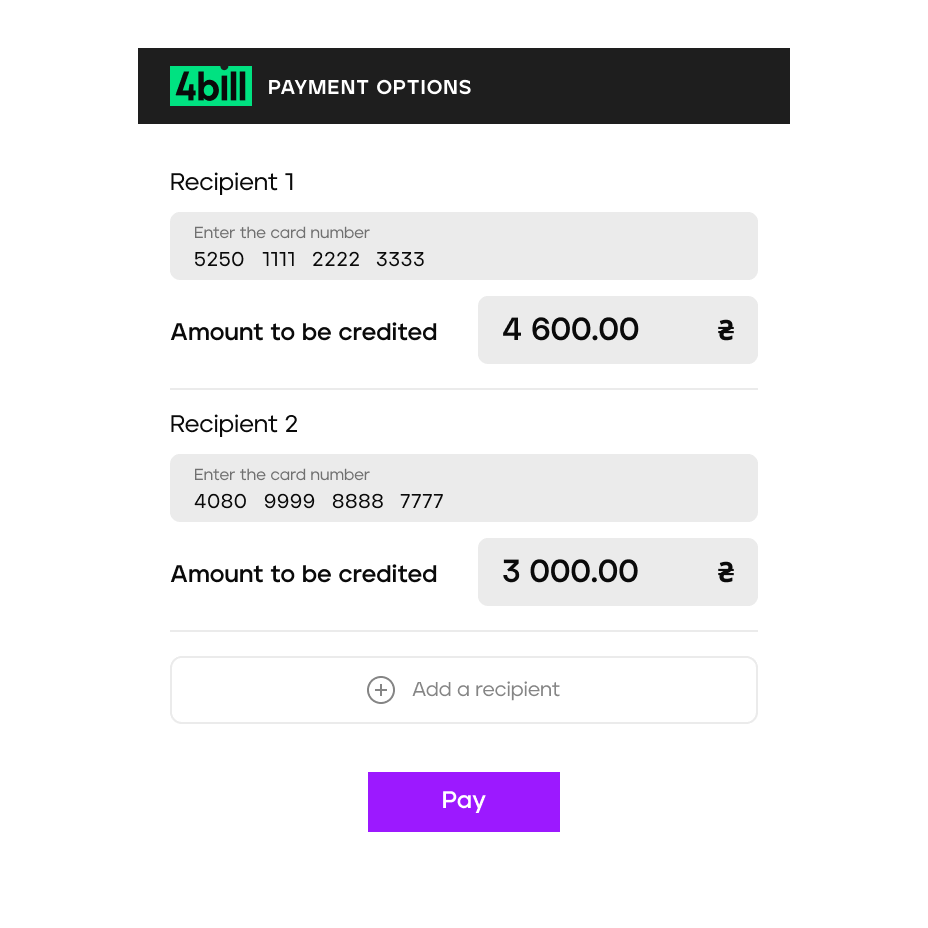 1.
To begin with, a 4Bill user sets up splitting by specifying the number of parts into which the payment has to be split, the payees' shares and accounts.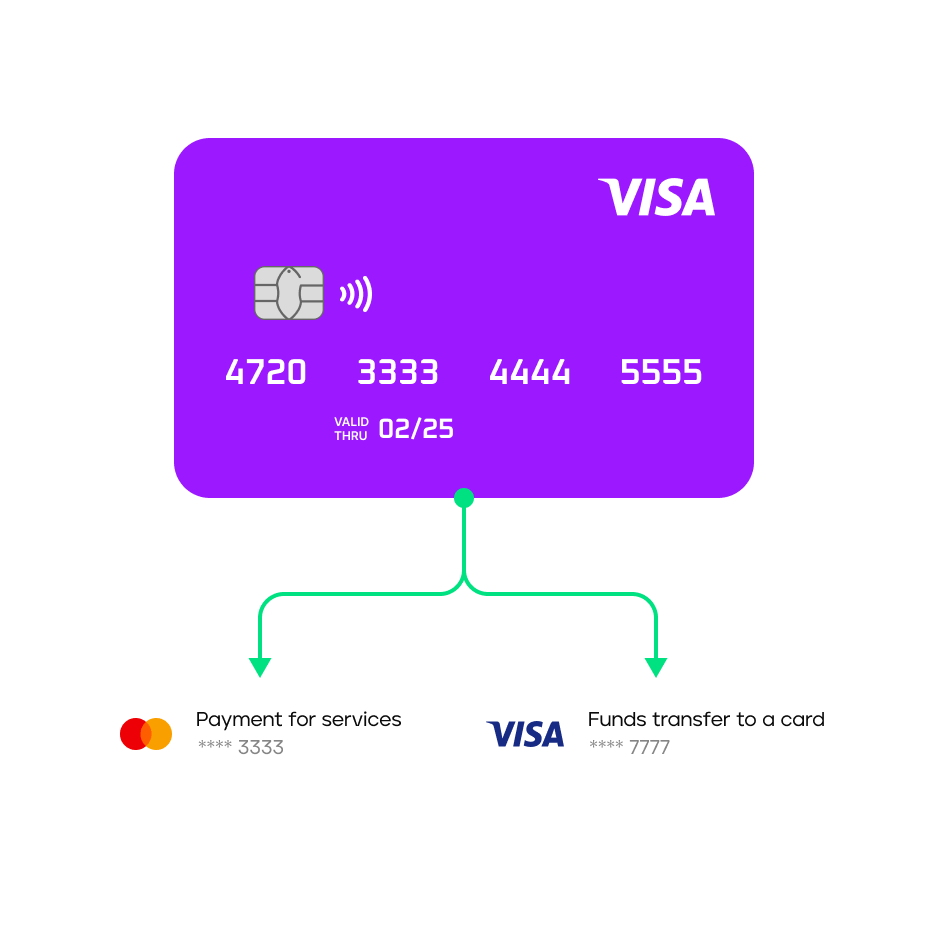 2.
If the customer's payment is successful, the payment will automatically be split based on the parameters set. However, only one amount will be debited from the customer's card.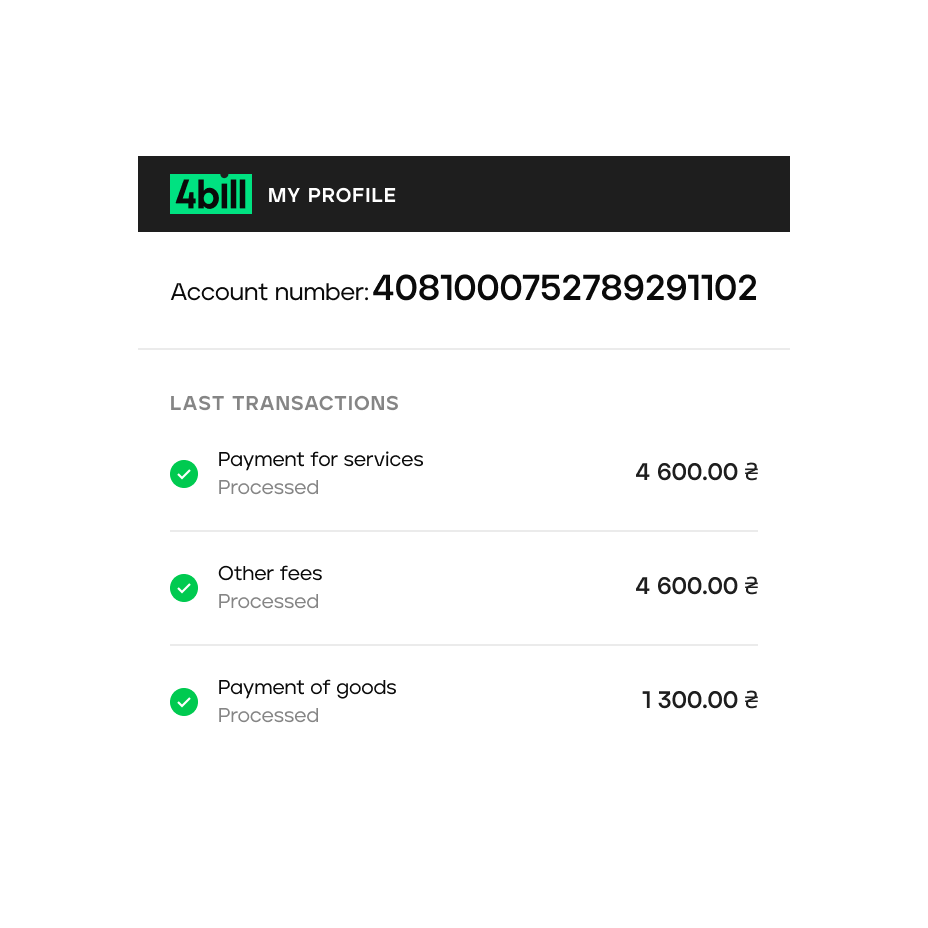 3.
The funds paid are credited to the account almost instantly, and the payees are informed of the transaction on their 4Bill personal account.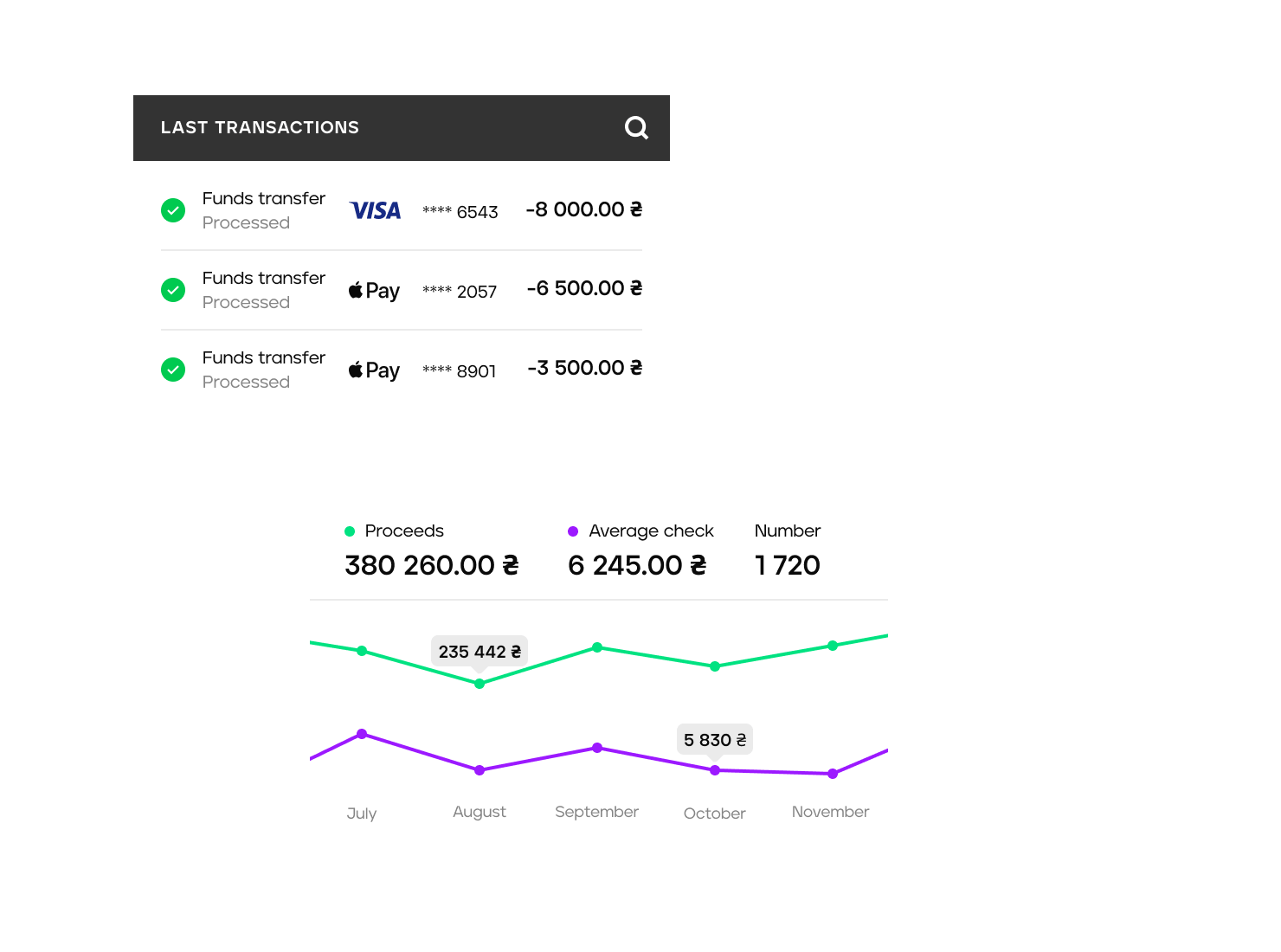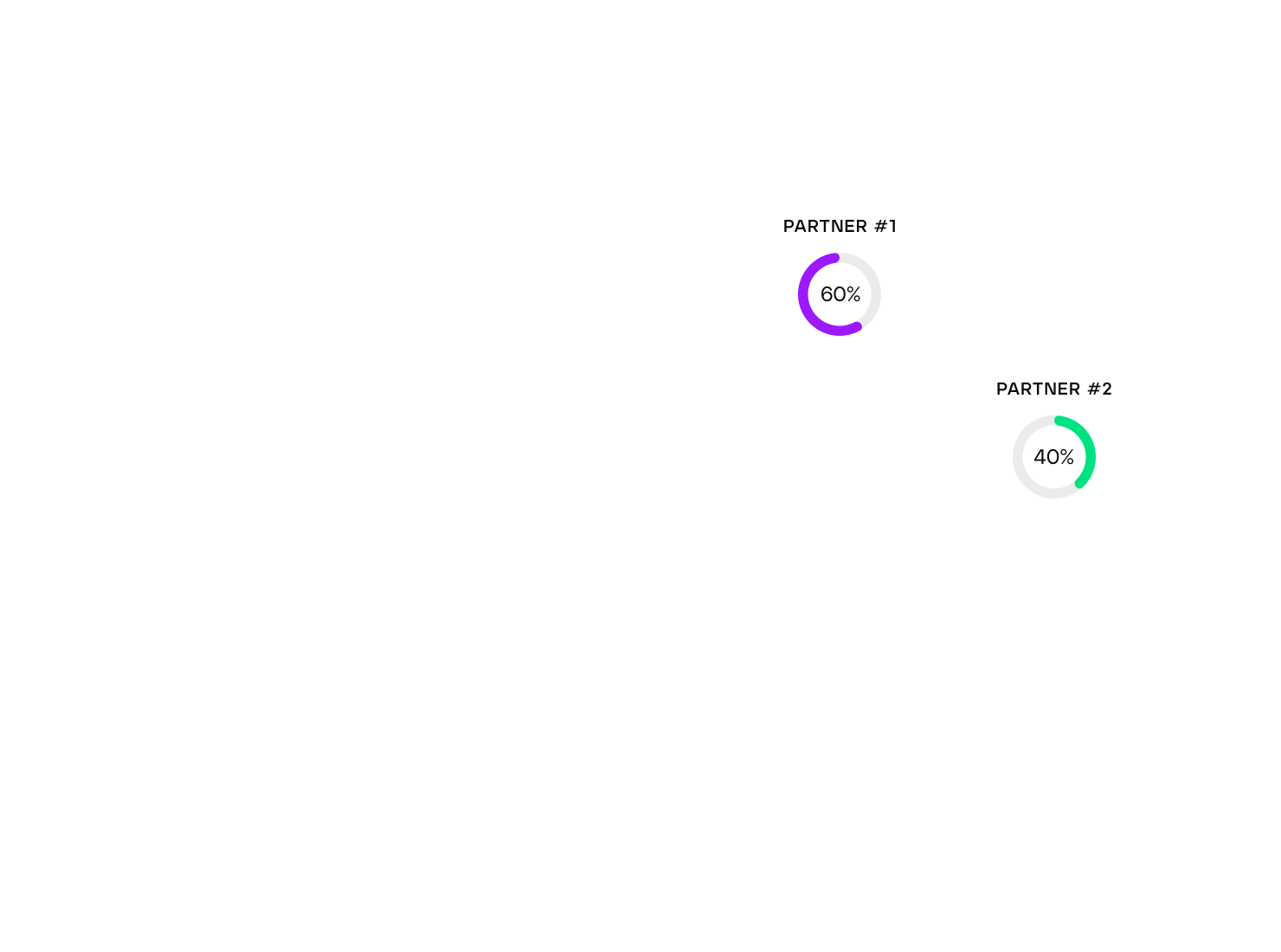 Detailed reporting and analytics
Splitting to up to ten payees

Minimum bank fees

Simplified accounting
Connection request
We will answer your questions and help you figure out a variety of connection options for your business
Thank you for your request
Your application is accepted. We will contact you soon