Transfer and receive money directly
Send and receive funds without intermediaries.
Connect 4Bill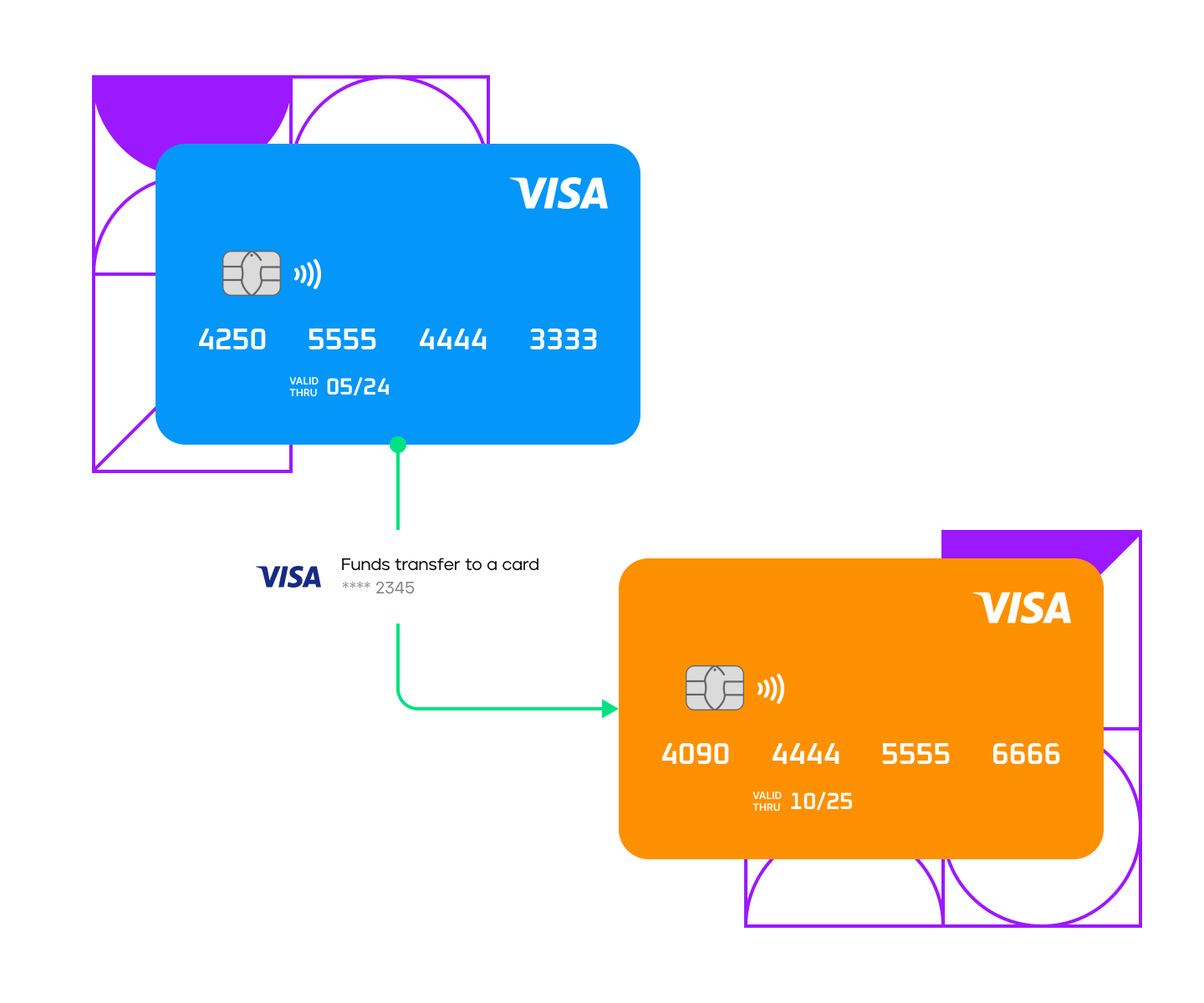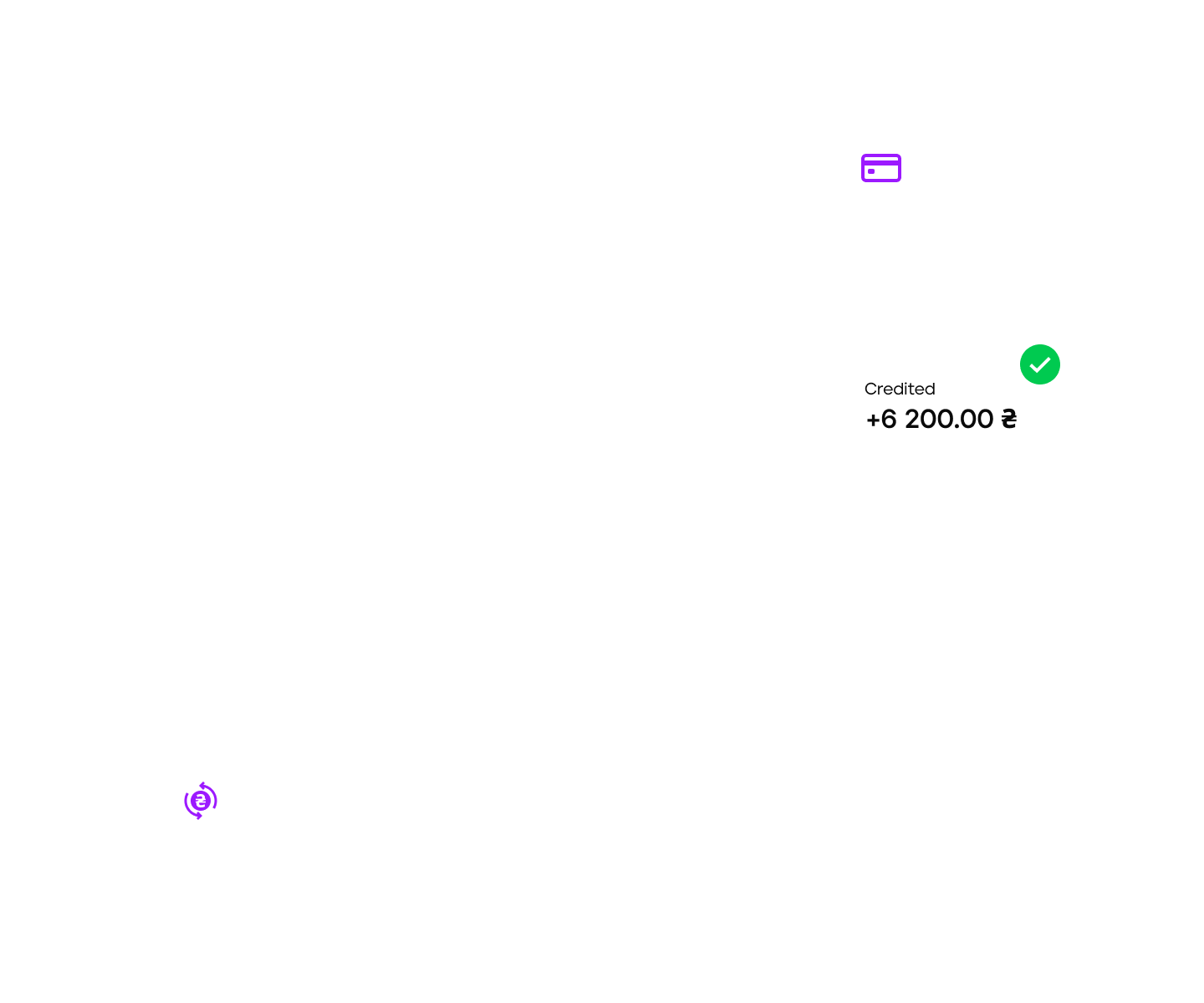 Detailed information
P2P technology allows effecting instant
payments from an individual's
card to another individual's
card. Transfer funds
to your partners, pay to your contracting parties or accept payment just to the card.
How does it work?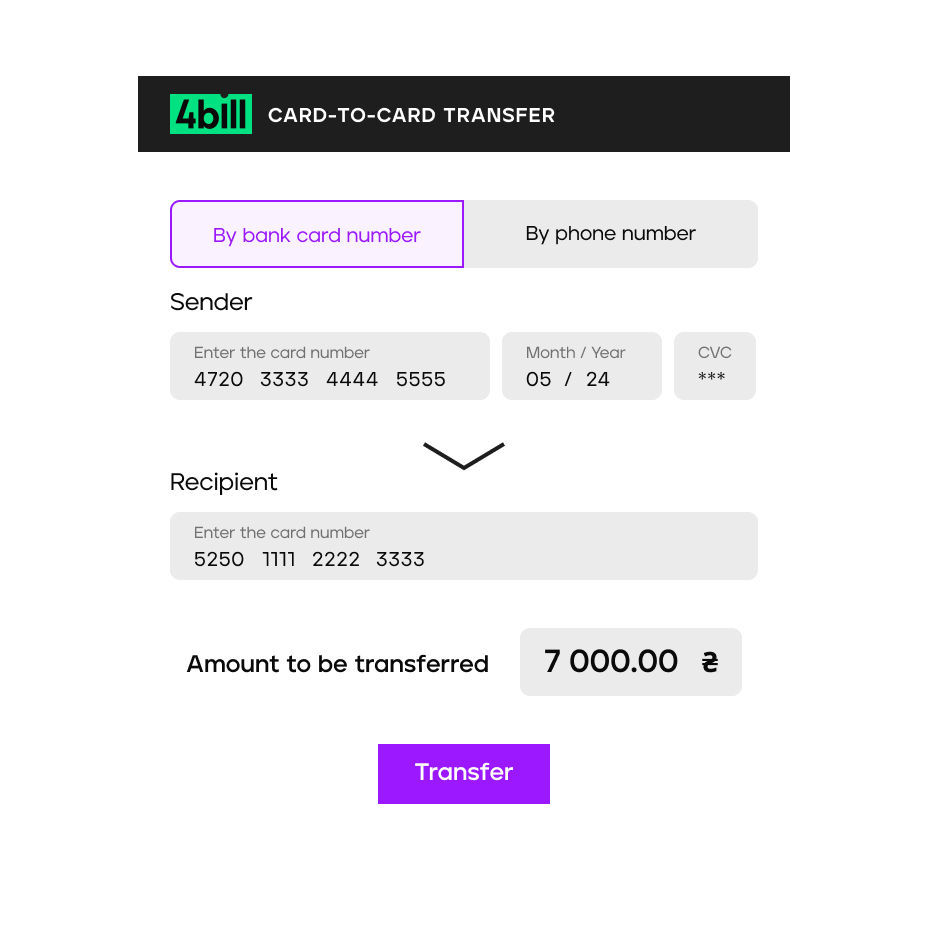 1.
The payer fills in payment details and specifies the payee. You can enter the payee's card or his or her telephone number.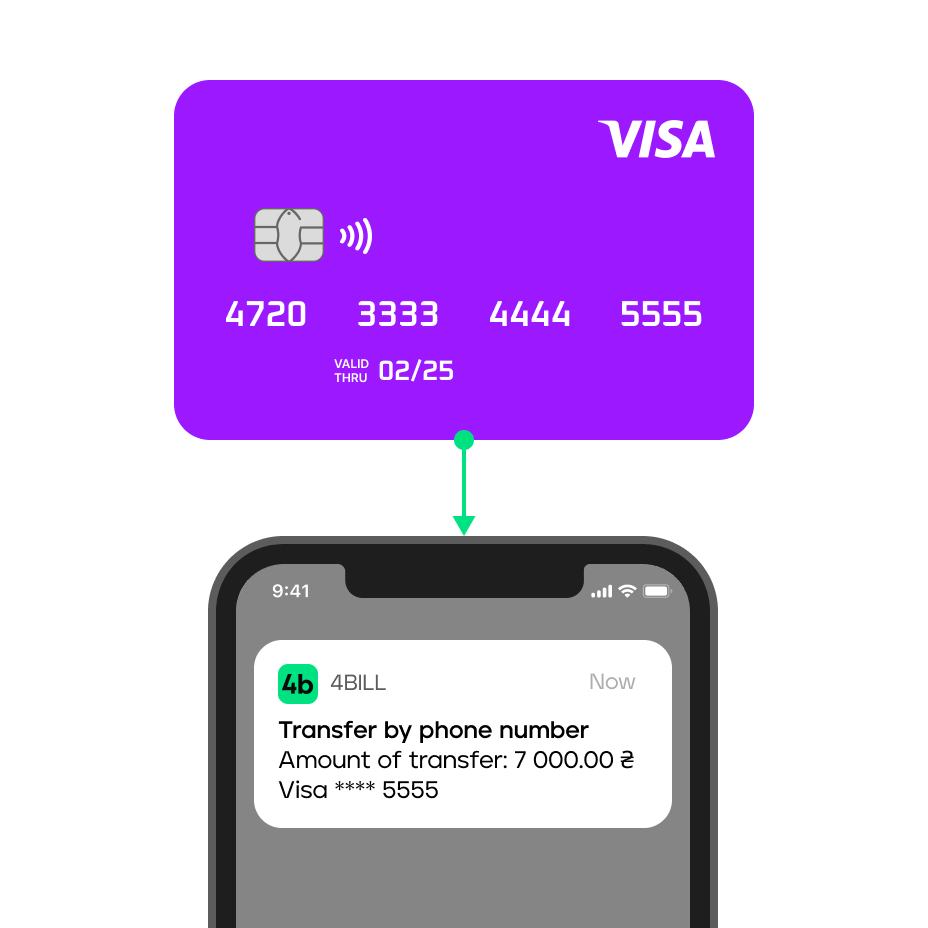 2.
If the payer has specified the payee's card number, the money is credited to the payee instantly. If the telephone number is specified, the payee receives the unique code and the link to the secure page where it needs to be entered.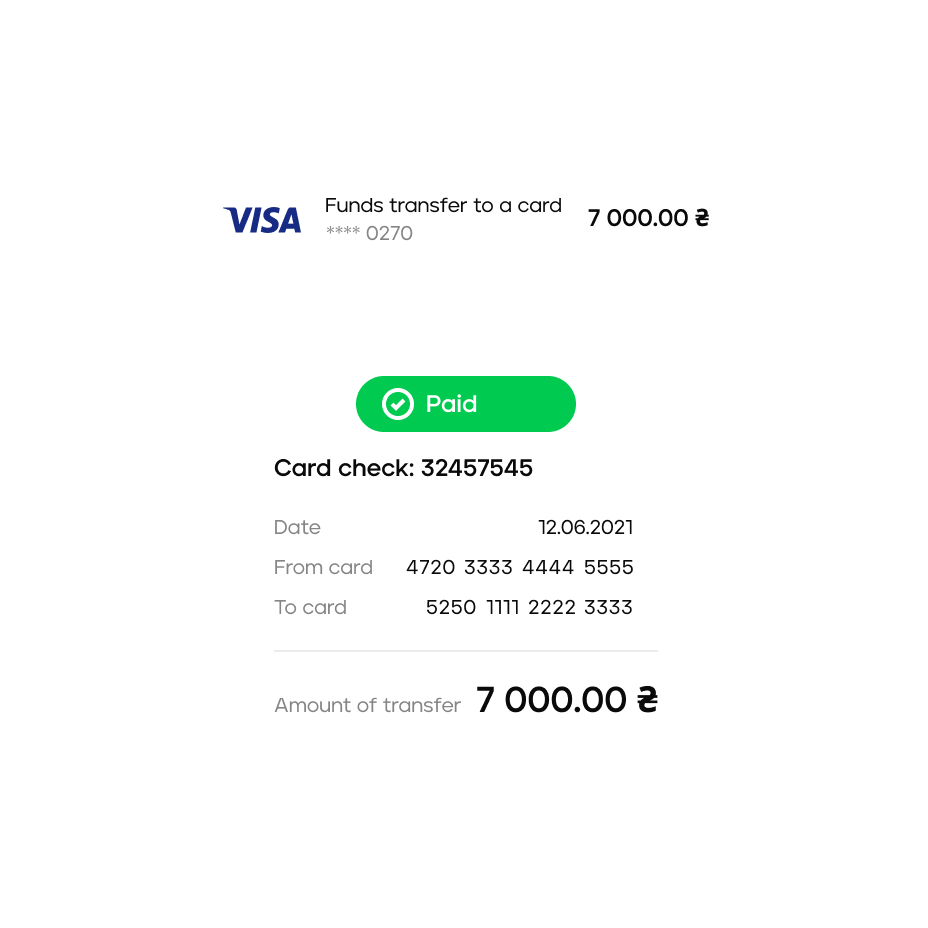 3.
Done! The money has been sent and received.
Connection request
We will answer your questions and help you figure out a variety of connection options for your business
Thank you for your request
Your application is accepted. We will contact you soon