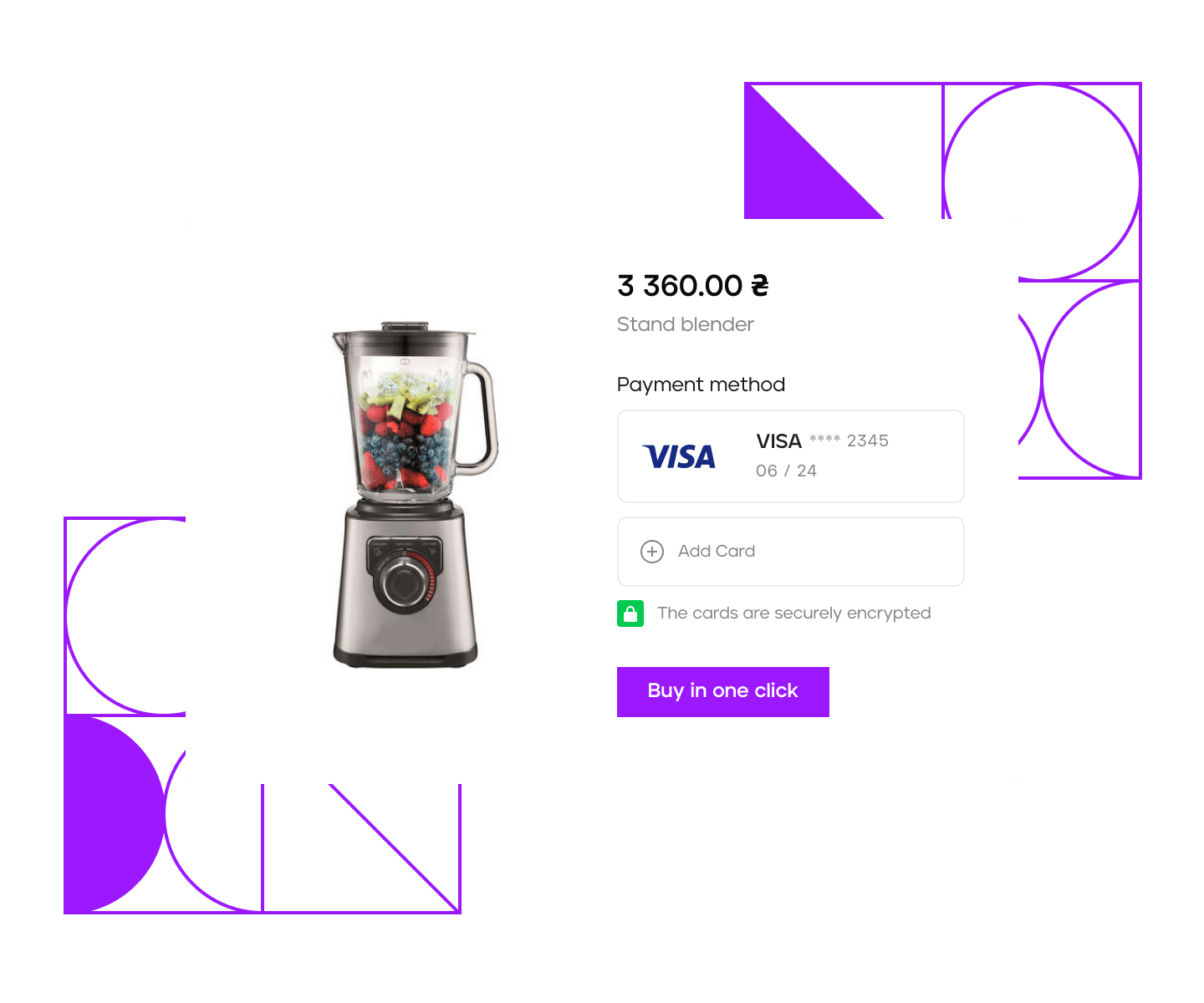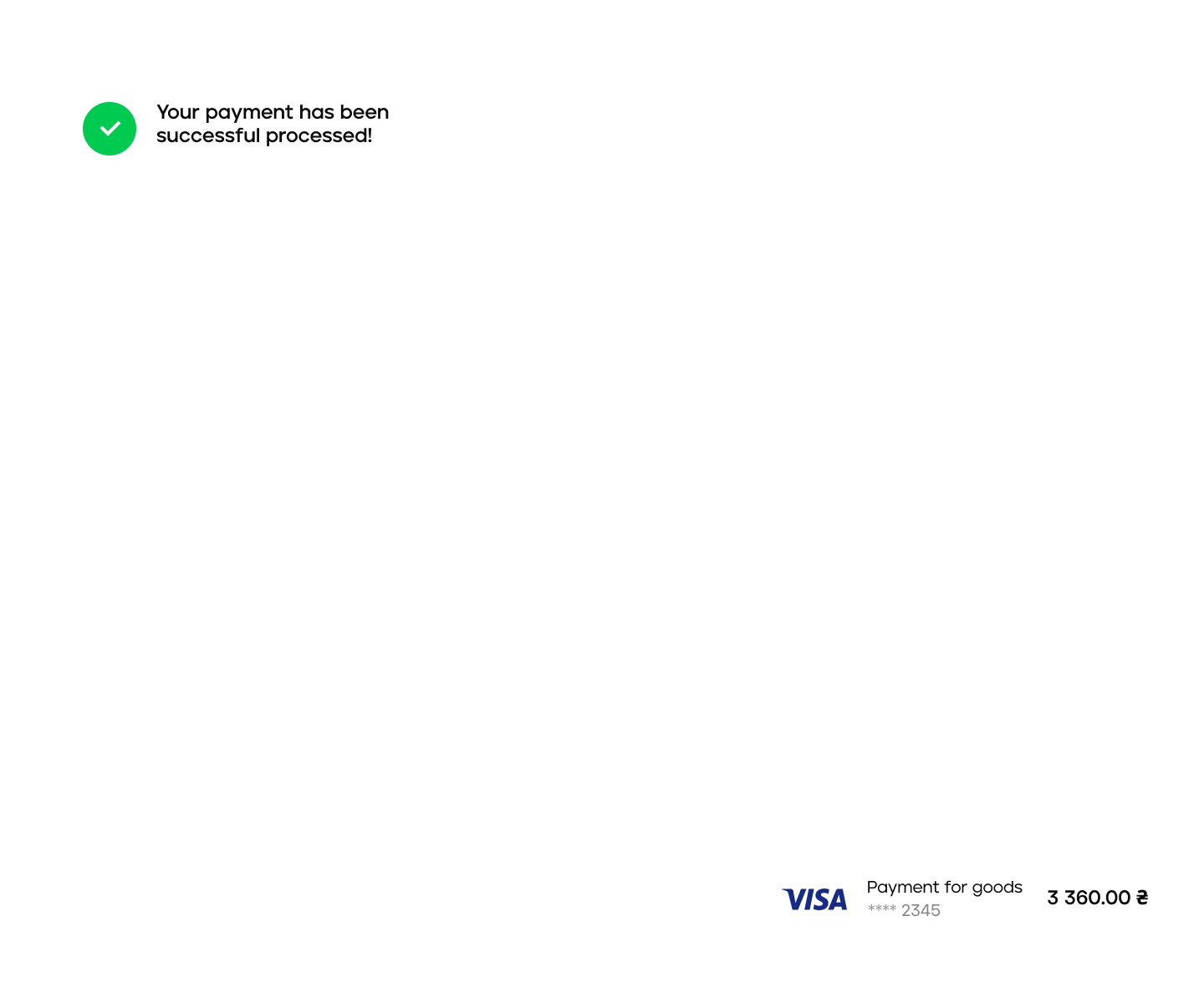 Detailed information
After the first successful purchase,
will automatically remember
your customer's card
details so that the following payments
go through instantly. It helps turn a regular customer
into a repeat
customer.
How does it work?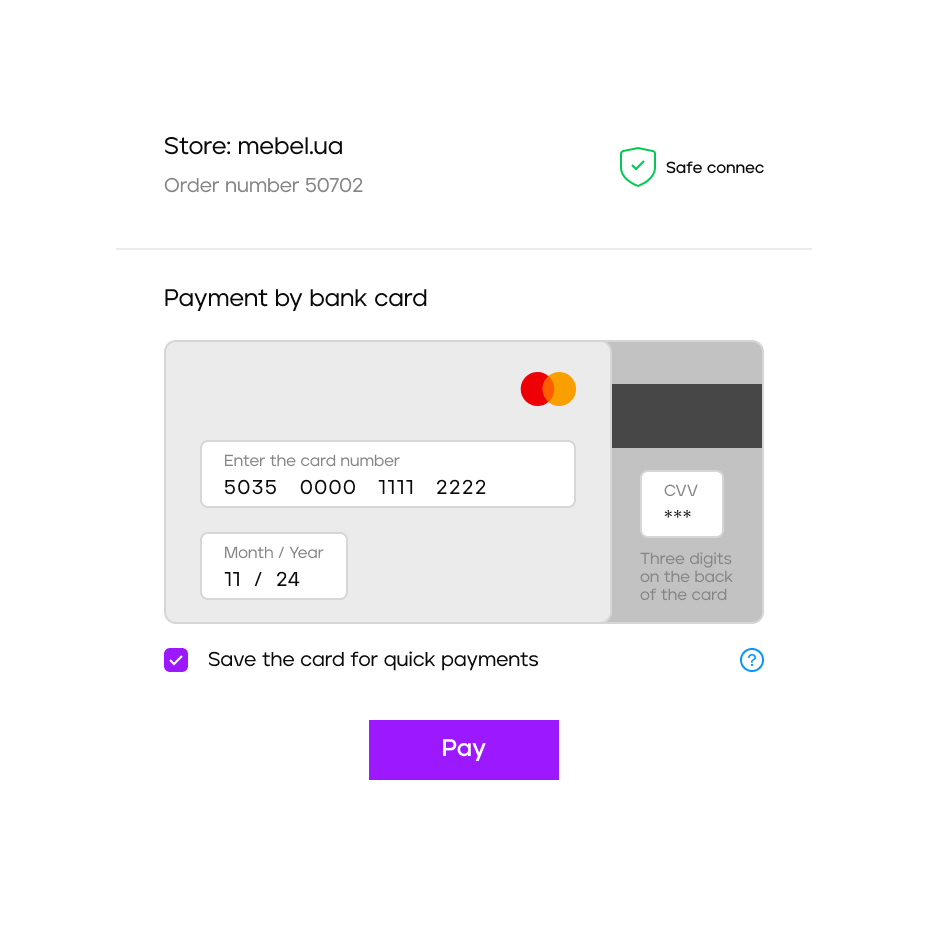 1.
When making the first purchase at your store or service, the customer fills out payment information, including card number, date, and CVV code.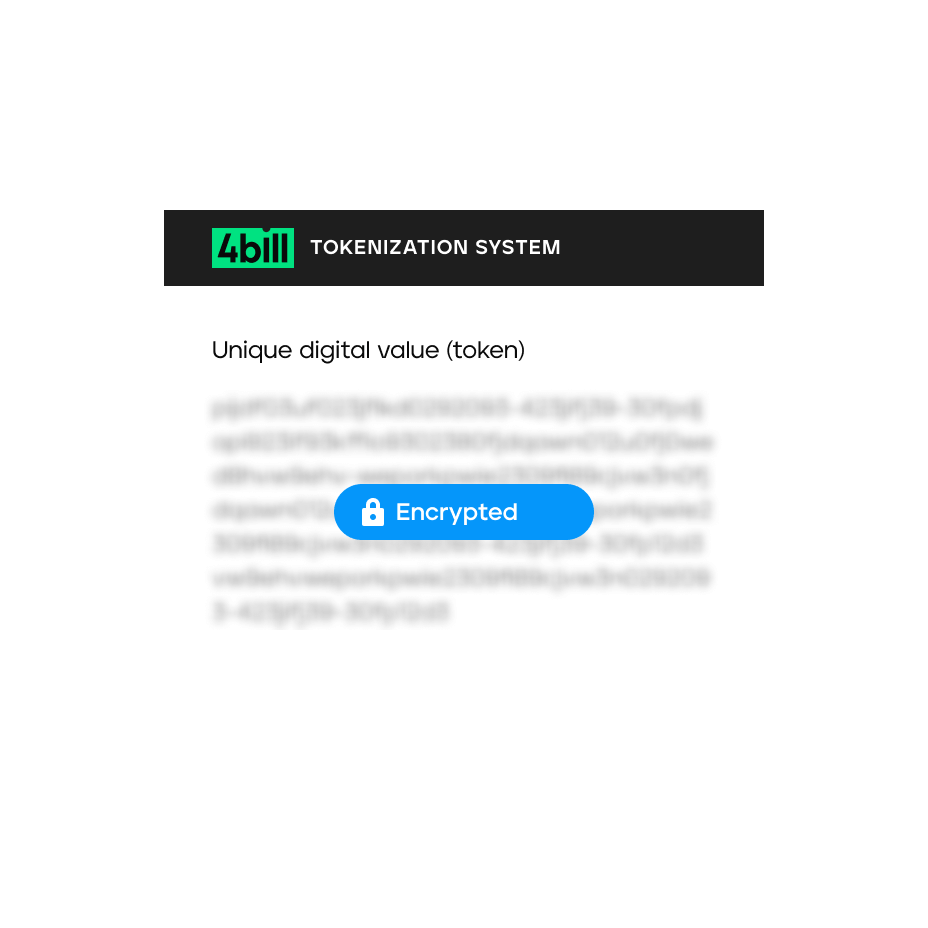 2.
4bill tokenizes card information and stores it in a secure location. You don't need to store potentially vulnerable data.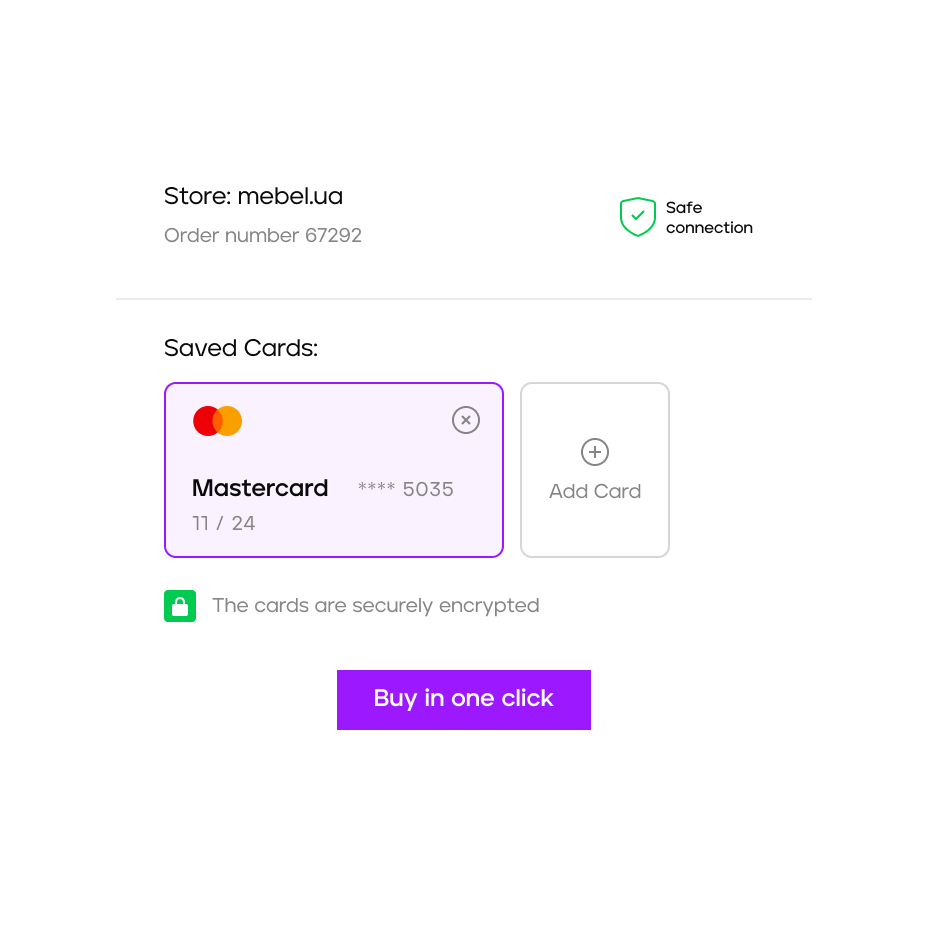 3.
For all repeated purchases, the client can select a saved card and make a payment in one click. Nothing else is required.
Additional benefits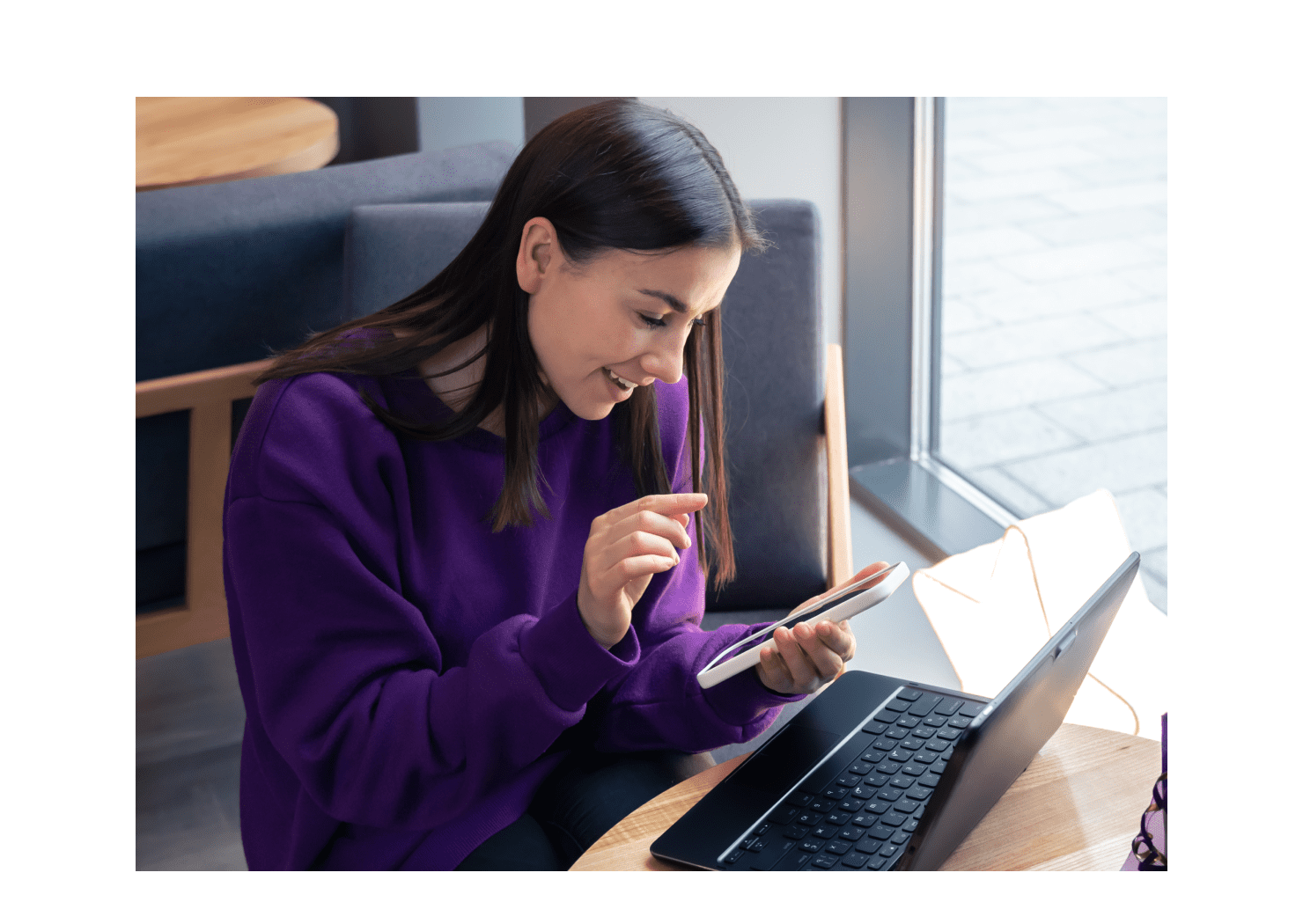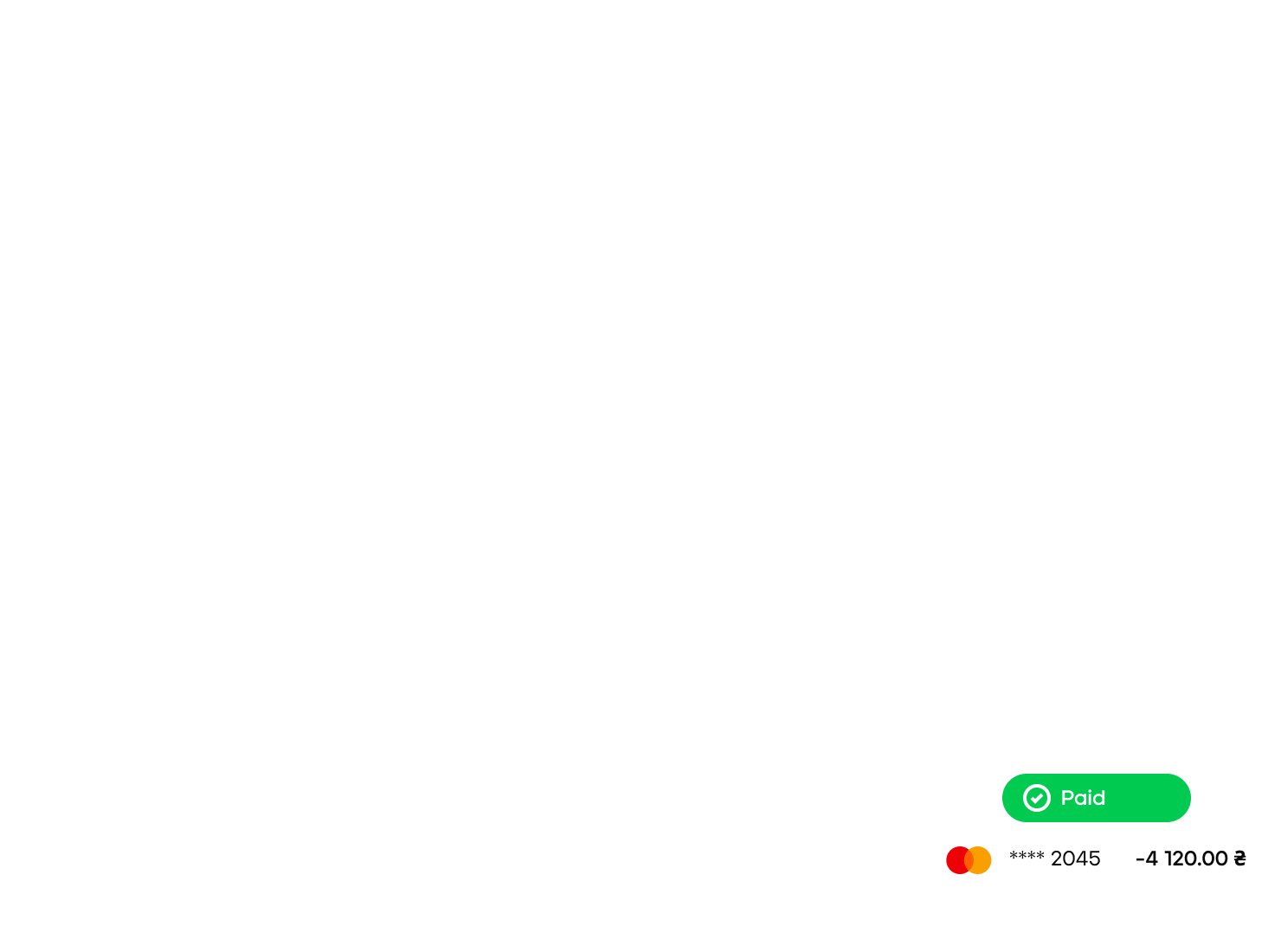 Increasing customer loyalty
The more straightforward, the more comfortable. Buyers get used to comfort and choose those businesses where it is better.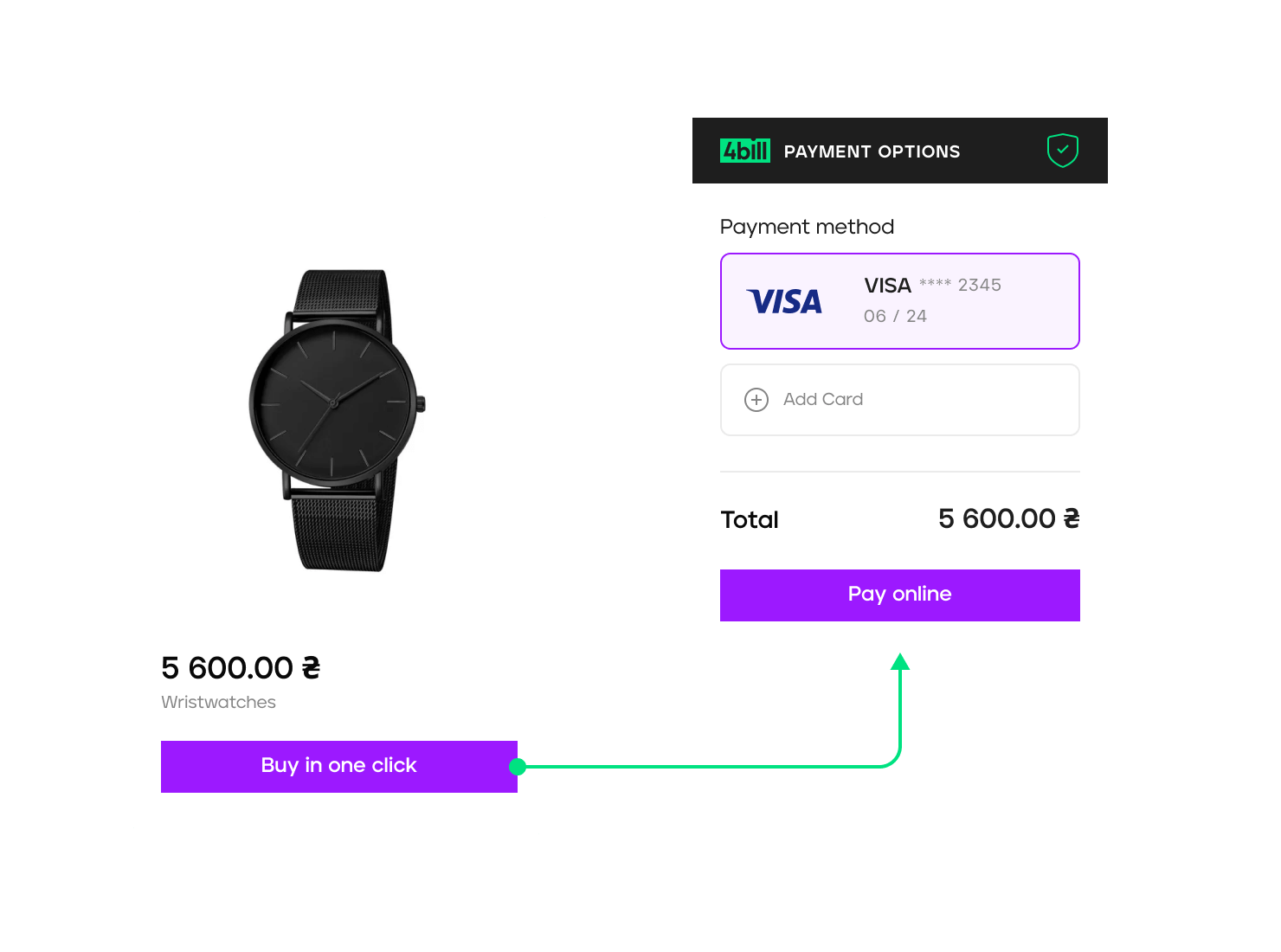 More Sales
Since the customer only needs to press one button or tap on the screen when making a repeat purchase, you're much less likely to change their mind at the payment stage.
Appropriate for any business
Services, online stores, apps, mobile games, or shipping – one-click payment is available for any direction and size of business. At the same time, this feature does not require any additional settings on the development side.
Connection request
We will answer your questions and help you figure out a variety of connection options for your business
Thank you for your request
Your application is accepted. We will contact you soon